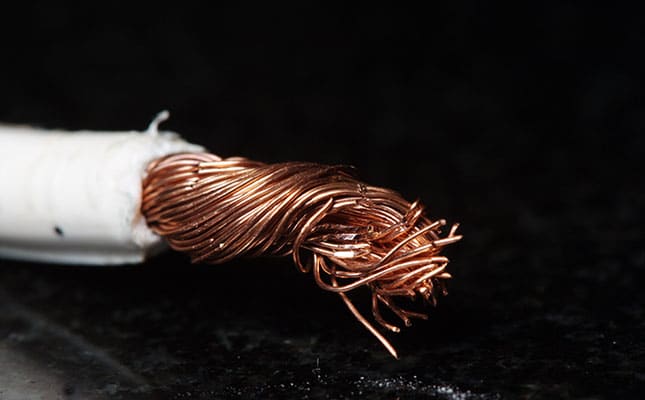 A press release by Operation Khanyisa, a group that endeavours to curb copper and cable theft and provides a platform for reporting such crimes, said two Lesotho nationals were arrested after the farm watch group became aware of the theft that occurred on Meerlust Farm adjacent to the N1 freeway near De Doorns, where an overhead conductor had been cut down and stolen.
READ Farm safety: follow these tips
"While Eskom's investigations team was on its way to the crime scene, the farm watch group searched the area and discovered 13 rolls of overhead conductor cable hidden in dense vegetation. That night the Eskom team noticed a blue Fiat Palio nearby and two men were later arrested when the rolls of cable were found inside their vehicle," the release said.
Rumesh Rajpal, from the security investigation division at Eskom, told Farmer's Weekly that the public was Eskom's eyes and ears and provided information on criminal activity.
"The farming community can assist Eskom by reporting theft and vandalism of the [electricity] network, to facilitate prompt investigation. Farmers can also [provide] Eskom with information on syndicates and Eskom technicians involved in the tampering of [electricity] meters," Rajpal said.
Those who suffered losses due to cable theft could unfortunately not claim damages from Eskom, as cable theft was a result of criminal activity and it was beyond Eskom's control, Rajpal said.
A case of theft and damage to property was opened at De Doorns SAPS and the recovered material handed to the police, along with the vehicle used by the suspects, the release said.
Copper theft costs the South African economy between R5 billion and R7 billion a year. Eskom spends about R2 billion a year on replacing stolen copper cables, the release said.
Following the almost 9 000 cable theft incidents reported between 2012 and 2016, a total of 1 159 arrests were made, the release said.