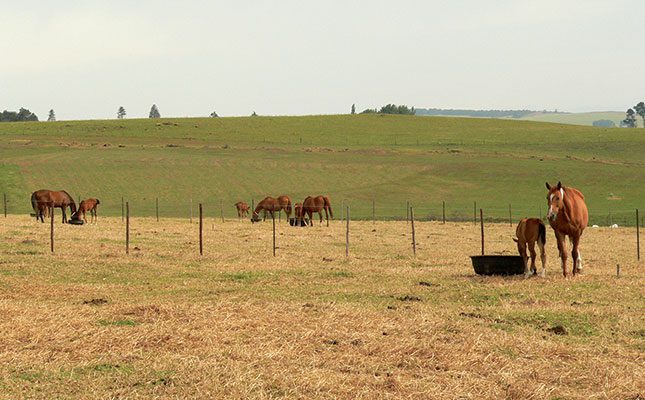 The DA's shadow minister of agriculture, rural development and land reform, Noko Masipa, posed the questions in Parliament. He told Farmer's Weekly that Didiza's answers illustrated that farmers were paying the price for the neglect of infrastructure at OBP.
In response to a question relating to the availability of African horse sickness (AHS) vaccines, Didiza confirmed that there were not enough doses available to cover the next vaccination cycle in South Africa. (This was despite an earlier media statement by OBP that said the manufacturer was on track to deliver sufficient dosages of the AHS vaccine in time for the next AHS cycle.)
Despite the shortages, Didiza stated that OBP was not prepared to supply its attenuated strains and serotypes to private production entities to help fill the shortage, as these were intellectual property and a tangible asset of the OBP.
She said that the OBP was working on a strategy to resolve shortages, but had failed to give a date, as requested by Masipa, by which the shortages would be resolved.
She confirmed in response to an earlier question that 77 horses had died because of AHS outbreaks between December 2022 and April 2023. Fifty-five of these had died in Gauteng.
Masipa also questioned why OBP had procured foot-and-mouth disease vaccines from Botswana instead of producing it, and the cost associated with this arrangement.
Didiza replied that OBP had never been expected to produce foot-and-mouth disease vaccines, as the disease was classified as a transboundary animal disease that was highly infectious, and a vaccine against it needed to be produced in a very strict biosecurity environment.
The laboratory capability at the OBP was also unsuitable for the production of this vaccine. Didiza said that the Agricultural Research Council had experienced budgetary constraints, exacerbated by dilapidating and ageing equipment and infrastructure, as well as a brain drain to competing industries, making the development of such vaccines more difficult.
She acknowledged in another question that the OBP had purchased foot-and-mouth disease vaccines at 1 201,73 pula per unit, which was equivalent to about R1 563 in South Africa at the time when Didiza responded to Masipa's questions.
This excluded flight costs of about R45/unit, import duties at about R453/ unit, inventory and handling costs of about R60/unit, onsite costs of about R73/unit and transport and logistics costs of about R501/unit. The inbound landing cost per unit was about R2 696/unit, depending on volumes imported and currency fluctuations.
She said that government had spent R78,29 million during the financial year ending 31 March 2023 in procuring the vaccine from Botswana, with the vaccine being sold to farmers in South Africa at R3 022,21/unit.