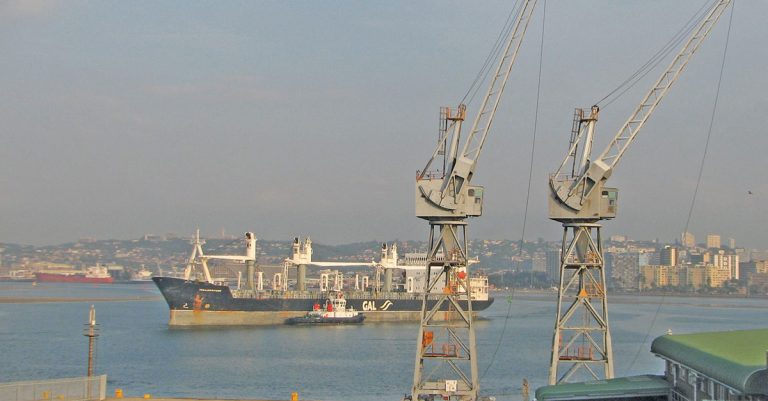 The cyber-attack on Transnet's IT systems, along with the destruction caused by the recent civil unrest, could severely affect the availability of fertiliser for the current cropping season, according to Dr Pieter Haumann, CEO of the Fertilizer Association of South Africa (Fertasa).
Since it was relatively early in the season, especially for the western regions of the country, Haumann advised farmers to plan for a delay in deliveries of at least four weeks, and urged them to place orders as soon as possible to ensure that they had buffer stocks of these products at planting time.
"Many companies and their clients have been postponing fertiliser orders in the hope that fertiliser prices [could] fall before planting time. Most of these consumers will have realised that this will probably not happen due the events [mentioned]," Haumann told Farmer's Weekly.
Minister of Public Enterprises, Pravin Gordhan, announced in a statement released on Wednesday, 28 July that all South African harbours were fully operational again.
"Transnet has managed to fully restore operations at the ports, which enables the country's supply chain and logistics system to resume normal operations. The return to operations is good news for the economy, as the Transnet ports and rail system are the backbone of the economy," he said.
Transnet Port Terminals was now facilitating the evacuation of urgent containers for the agricultural, fast moving consumer goods (FMCG) and the automotive sectors, Gordhan added.
The entity was also accelerating the work on strengthening the weaknesses identified in the IT environment. The force majeure that was currently in place was under review with the intention to lift it in the coming days, Gordhan said in the statement.
A force majeure is a common clause in contracts, which frees parties involved from liability or obligation when an extraordinary, uncontrollable event or circumstance occurs.
However, Haumann said although the force majeure had been declared, this would only have an impact on ships already at berths.
"Ships that are lying out of port will likely be subject to demurrage charges from suppliers."
Agricultural business leaders had been meeting with Transnet port management, government officials and other affected sectors on a daily basis to stay abreast of the situation, the statement said.
"The shipping lines, accounting for 70% of the cargo moving across the ports, have given the assurance that the South African ports will not be bypassed, and they will continue to work with Transnet during this recovery period," Gordhan added.