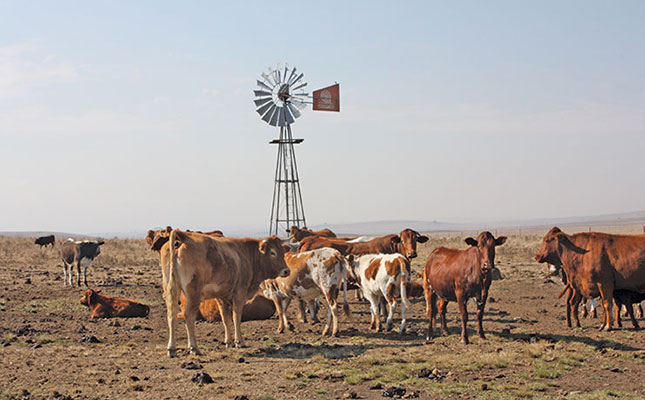 Livestock owners are being urged to vaccinate livestock proactively against vector-borne diseases such as Rift Valley fever (RVF), rather than reacting after an outbreak.
The chairperson of the National Animal Health Forum (NAHF), Dr Pieter Vervoort, warned that it had been many years since South Africa suffered an RVF outbreak.
READ 5 Cattle diseases that can kill your business
"If you don't vaccinate [against RVF], you get a [livestock] population that becomes very susceptible.
"What really bothers me is that we haven't had an outbreak in some time, and if I look at the [volume] of vaccine that has been sold, I think we have a very susceptible population out there."
Vervoort said that the last few seasons had been fairly dry, but regions such as the Free State, Eastern Cape, Northern Cape, and the Highveld had fairly good late rainfall, resulting in much surface water. Early rain could thus result in the emergence of insects.
"With just a little bit of water and heat, we could have vectors hatching, mosquitos and bluetongue midges, for example, and then we could be in a bad situation."
Vervoort said it was important that farmers were proactive and did not wait for an outbreak before vaccinating.
"If enough people vaccinate and we have an 'immune' [livestock] population out there, the chance of having an outbreak is lower," he said.
The business development manager at Onderstepoort Biological Products (OBP), Dr Jacob Modumo, confirmed that the necessary vaccines were available.
This included vaccines for viral diseases such as RVF, bluetongue and lumpy skin disease, as well as vaccines for serious diseases such as brucellosis.
"Since the latter part of last year and from January to March this year, we produced a lot of vaccines [for viral infections] in anticipation of high demand," he said.
Modumo also urged farmers to be proactive.
"We encourage them to not wait for an outbreak, but rather to take a preventative approach," he said.
Vervoort added that farmers should not assume that a vaccine was not available simply because it was not in stock at their local co-op.
The latest product availability list circulated by OBP was available at nahf.co.za.