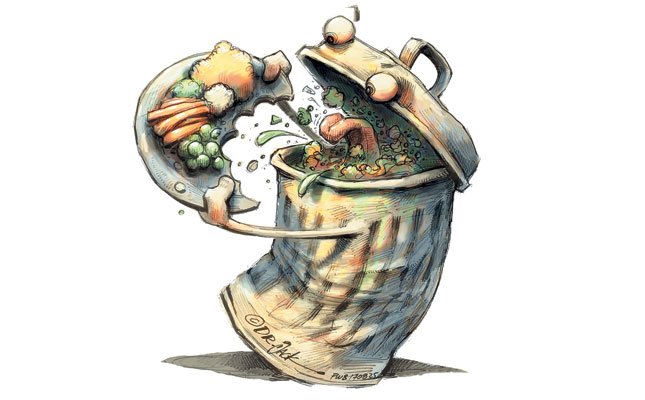 This was according to Statistics South Africa's (Stats SA) National Poverty Lines 2019 report, released at the end of July.
The contents of the reference food basket used by Stats SA to calculate the food poverty line will be of interest to farmers.
READ New fruit-sorting technology helps curb food waste
The cost is based on a 2 100-calorie per person per day diet, and the items chosen do not reflect a recommended healthy diet, but are instead a reflection of what people are actually buying.
The items included in the latest food basket are mealie meal, brown bread, white bread, rice, cake flour, poultry (including heads and feet), beef (including heads and feet), boerewors, canned pilchards, polony, cabbage, potatoes, tomatoes, onions, fresh full-cream milk, long- life full-cream milk, eggs, amasi (sour milk), cooking oil, fizzy drinks, fruit juices, instant coffee, burgers, powder soup, and brown and white sugar.
READ Dutch company's success in turning food waste into feed
This food basket represents the foods most often purchased by the lowest-income households.
As the Stats SA report explains, food preferences differ significantly by income and expenditure levels. Households with higher incomes tend to pay more per calorie for food compared with households with lower incomes.
Low-income households consume high levels of what the report refers to as "survival foods", or relatively cheap calories, while high-income households purchase more costly calories, such as protein-rich foods.
But, as the report says, even the food poverty line is out reach for many South Africans.
Speaking at the Produce Marketing Association Southern Africa Conference and Trade Show in Cape Town recently, Tatjana von Bormann, senior manager of the policy and futures unit at WWF-SA, highlighted the absurdity of South Africa's food system, saying that 26% of the population was food-insecure, yet a third of all food produced went to waste.
About 44% of this waste is fruit and vegetables. Despite the vast quantities of fruit and vegetables that end up in a landfill, there is no fruit on the food basket list detailed above, and the basket contains only a very limited selection of fresh vegetables.
Von Bormann also said that on a calorie/calorie basis, a healthy basket of food can cost 65% more than junk food.
There has been a 50% increase in consumption of processed and packaged food in South Africa since 1994, as well as a 45% increase in the consumption of processed meats, she said.
The increase in the consumption of processed foods has also seen agricultural production becoming less diverse, with farmers focusing instead on only a few highly productive crops.
Clearly, South Africa's food system is in desperate need of change, and I haven't even touched on the environmental impact of food waste!