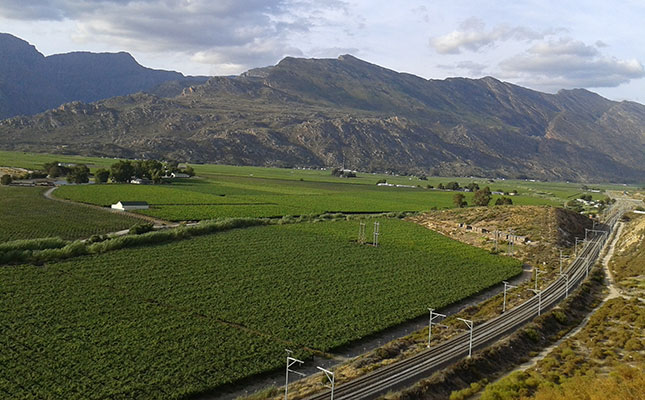 A farmworker, Doreen Frieslaar, has been killed and numerous others have been injured in a road accident on Tuesday, 4 January on the N1 between De Doorns and Worcester.
This followed another accident earlier the same morning, involving another truck that was transporting farmworkers on a service road for the Breedekloof Irrigation Scheme near Rawsonville.
The Western Cape Department of Transport spokesperson, Jandré Bakker, confirmed that 12 occupants were injured in this accident and three were unharmed.
Louise Bothma, administrative head of Meerlust farm near De Doorns, confirmed that the workers in the latest incident were all employed at Meerlust, and that the accident occurred when the five-ton truck, with which these employees were being transported back to Worcester after work, crashed just before 6pm.
There were 37 employees on the truck of which Frieslaar, who has worked on the farm for many years, had so far been the only confirmed death.
"So far, we know of 14 workers who have been [admitted to] hospital, with varying degrees of injuries. We are still trying to locate all the injured workers as they have been [admitted to] different hospitals," Bothma said.
Both accidents were still being investigated, but so far it seemed that the one in the morning occurred because the driver might have misjudged the width of the road, whereas the one in the afternoon was due to a cloudburst, according to Bakker. No recklessness or negligence were suspected in either accident.
The Minister of Agriculture, Land Reform and Rural Development, Thoko Didiza, meanwhile released a statement in which it was alleged that three people lost their lives in the accident near Rawsonville.
Bakker said the provincial authorities were not aware of these deaths and did not know where the minister sourced this information.
In the statement, Didiza called on all stakeholders in the sector to look into the issue of the transportation of farmworkers around the country.
"The death of one farmworker is one too many, and we need to avoid such accidents at all costs by looking at how to better their transport conditions."
She also sent her heartfelt condolences to the families of the bereaved and wished a speedy recovery to all the injured.
This is the second accident involving farmworkers near De Doorns in less than a year. In the previous accident, which occurred in April 2020, six farmworkers lost their lives when a cargo truck crashed into the truck carrying them on the N1 between De Doorns and Touws River.