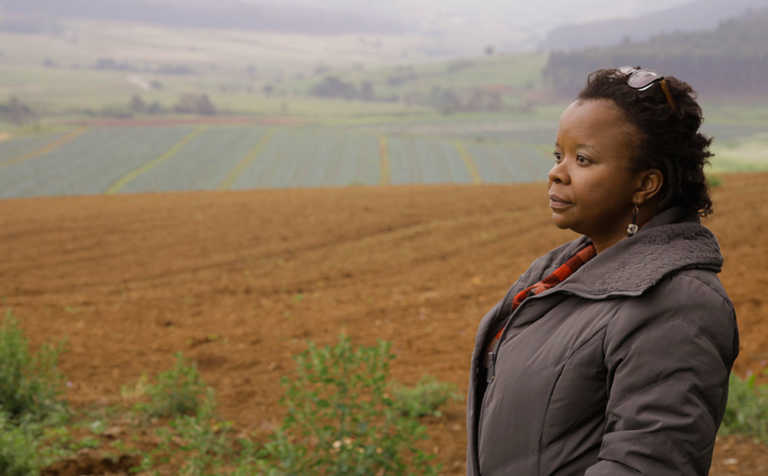 Zama Buthelezi from KwaZulu-Natal finished second in the 2017 SAB KickStart Boost programme. She only started farming in 2011, but by 2015 had taken a vegetable farm initially valued at around R1,9 million to a thriving business with a turnaround valued at R5,5 million.
Her business, She Creative House, comprises 534ha, where she produces high-quality vegetables in a sustainable manner, as well as sugarcane and fruit. Produce is marketed under Zama's 'Soil Sista' brand.
Buthelezi said the recognition was fantastic.
"I think it's great to get validation for all the hard work we've put in and to know that people can see," she said.
READ How young black farmers can make headway in the agri industry
The SAB KickStart Boost programme is about "supporting young entrepreneurs to become sustainable entities that can create jobs".
Nine finalists from across the country participated in an 18-month programme offering business skills training, business development support, mentorship, zero interest seed capital loans and grant funding.
READ Mentorship – the good, the bad and the ugly
This year's theme was 'Fuelling the fire of youth in business'. SAB and InBev Africa's Enterprise Development Specialist Phumzile Chifunyise said they were "extremely proud" of the current crop of top entrepreneurs.
The SAB KickStart Boost Awards 2017 was held in Johannesburg on November 29. The overall winner was Lebogang Lekalakala, owner of B-MA, a vehicle-servicing business specialising in BMW and Mini Coopers.
She won R500 000. Second-placed Zama walked away with R400 000.
Joint third went to Nthabiseng Lemena of Lemena TN Solutions, a clothing manufacturing business in Welkom in the Free State, and Tshepo Mdake of Shangilia Boutique Spa in Hammanskraal in Pretoria. They shared a prize of R300 000.
Zama said the programme itself was much more important than any cash prize. She said initially she'd thought it would be just another mentorship programme.
"When they said mentorships I thought, 'I'm so tired of that!' But when we went through the process it was really about changing your mindset, how you think and how you make decisions."