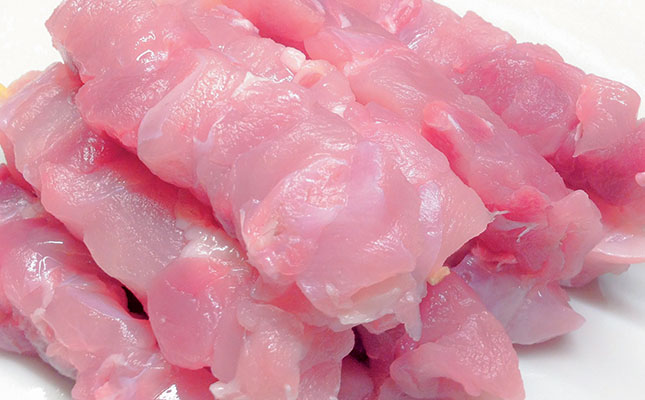 You won't find many South Africans stocking their fridges with rabbit meat just yet, but more and more consumers are willing to experiment with this delicacy, says John Falck, CEO of Coniglio Rabbit Meat Farm in the Western Cape. He spoke to Jeandré du Preez about the country's rabbit meat industry and the market opportunities it presents.
Despite rabbit meat being consumed in large quantities in the European Union and Asia, it has not yet found mainstream appeal in South Africa, according to John Falck, CEO of Coniglio Rabbit Meat Farm.
READ The importance of a business plan for farming
Nevertheless, it seems as if the local market is starting to acquire a taste for it.
"Consumers who have had the opportunity to try rabbit meat have been pleasantly surprised," he says.
Coniglio Rabbit Meat Farm, near Durbanville in the Western Cape, was established in 2011 to supply rabbit products to markets abroad and stimulate the demand locally.
Over the past six years, the business has gained momentum and gradually increased its product range as the demand for rabbit meat has grown.
Currently, 144 farmers across the country supply Coniglio with rabbit meat. The company offers farmers 10-year contracts and assists start-up operations with cages, breeding stock, training, and production management software.
All farmers contracted to supply rabbit meat undergo theoretical instruction on rabbit farming, followed by three months' practical training before starting their operations.
The large New Zealand breed, which can reach a weight of between 4,5kg and 5kg, is used exclusively. The company has four breeding facilities across South Africa that supply contract farmers with commercial-quality breeding stock.
Why rabbit farming?
According to Falck, a rabbit operation is much cheaper to set up than a comparable intensive production system such as chicken or pig farming.
A small rabbit farm (150-doe unit) can be established for about R3 500 per doe and under-utilised buildings or structures on a farm can easily and cost-effectively be converted into rabbit housing, he says.
READ Understanding the red meat classification system
However, he advises farmers who want to undertake commercial rabbit production (600 or more animals) to utilise larger, purpose-built housing. Coniglio will assist with these.
Rabbits reproduce and grow rapidly. According to Falck, a start-up rabbit farmer can begin making a profit within six to eight months. "After this, a weekly or monthly income can be expected depending on the frequency of delivery," he adds.
The rabbits are slaughtered at between 2,1kg and 2,3kg live weight, and the current price per carcass is R45/kg, which amounts to an average of R55/rabbit.
Nutritional value
According to nutritionists, rabbit meat contains a high percentage of easily digestible protein, and has a low fat content. It is also almost cholesterol-free and the sodium content is lower than that of chicken, beef, lamb or pork.
Furthermore, the calcium and phosphorus content is higher. For this reason, it is gaining popularity among health-conscious consumers.
"Rabbit meat is also a very versatile product that can be consumed as a gourmet meal, or as a basic protein in a simple stew," Falck adds.
Not a one-man show
Although rabbit farming can be profitable, Falck cautions farmers against entering the industry without the necessary support.
"It's important to understand that Coniglio's rabbit farming is a collective farming effort, with farmers supplying the livestock and Coniglio adding the certifications required to present products to the market through registered facilities.
This means there's no competition among rabbit farms for market share. We're doing our best not to become an exploited industry and there are many market segments we can choose to service at the right time," he explains.
According to Falck, a major problem for rabbit farmers who want to go it alone is finding an abattoir willing to slaughter rabbits, particularly in small numbers.
Coniglio has one rabbit abattoir in the Western Cape and another in Gauteng, while a third is currently being built in KwaZulu-Natal.
Further facilities are being planned for the Free State and Eastern Cape.
Having the requisite farming infrastructure in place enables farmers to produce rabbits of a consistent quality to deliver to the 'rabattoirs'.
"We're in the process of expanding our infrastructure to all provinces, so that we can reach more farmers and meet the growing demand locally and abroad," he says.
Rabbit meat markets
The most demanding aspect of raising meat rabbits is marketing the product.
"Without the necessary certifications, it's very difficult for individual farmers to supply the market. Our products are all certified for export by the [Department of Agriculture, Forestry and Fisheries] and together with the excellent quality produced, this paved the way for achieving success without having to rely on the local market. This had the benefit of allowing the market to develop naturally," Falck explains.
READ North Africa: South Africa's next prime export market?
All the products are also Halal-certified and endorsed by the Heart and Stroke Foundation.
Although still regarded as a novelty product in South Africa, consumer response has been highly favourable so far, according to Falck.
"At the moment, the local market is growing and demanding greater volumes than export markets. If it continues to develop in this way, it's likely there won't be enough rabbits in South Africa to meet demand in the next 20 years," he says.
Currently, Coniglio produces 300t of rabbit meat per year, but next year's target is 1 000t. However, this will still be insufficient to satisfy market demand.
Currently, Coniglio's main customer base is niche markets in the hospitality industry. However, rabbit meat also sells well in the informal sector, where the meat is served shisa nyama- style.
Consumers in this segment are willing to pay a premium for the product, Falck says.
Coniglio is also focused on the export market, particularly countries elsewhere in Africa. Nine African countries currently import rabbit meat from South Africa, and this year the company will send its first consignment to Dubai.
According to Falck, the local retail market for rabbit meat is still immature and rabbit products are not widely available in large supermarket chain stores. He attributes this partially to a negative perception about the consumption of rabbit meat, as well as a supply shortage.
Coniglio is currently trying to appeal to the consumer through value-adding by offering special portion sizes and cuts. A recipe book containing more than 40 dishes will be launched to accompany this new product range.
By-products
Rabbit production offers a range of products in addition to meat. For example, Coniglio is registering a fertiliser made from rabbit manure.
A market opportunity for rabbit fur is also being pursued in the Far East. "We're currently busy with the necessary preparations for sending rabbit fur to China, where it will be used in clothing, in felt products, or as lures for fly-fishing," says Falck.
E-mail Coniglio at [email protected], or visit buyrabbitmeat.co.za.