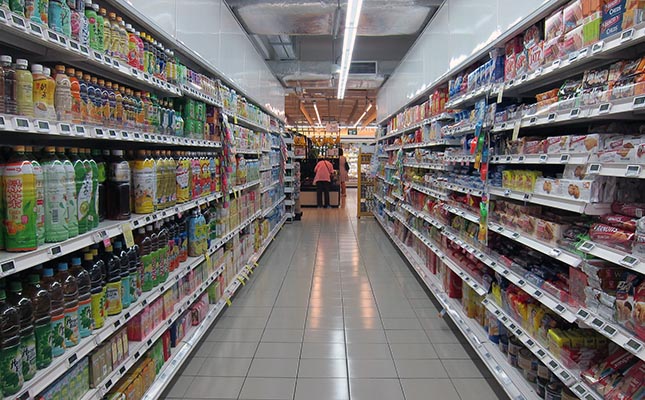 In March, South Africa's headline inflation increased slightly to 3,2% year-on-year (y/y), up from 2,9% reported in February.
According to Patrick Kelly, Statistic South Africa's (Stats SA) chief director for price statistics, this rise meant inflation was back in the South African Reserve Bank's inflation target range of 3% to 6%.
Presenting the latest Consumer Price index (CPI) report released by Stats SA on Wednesday, 21 April, he said the increase in headline inflation had largely been driven by food and non-alcoholic beverages, education, and miscellaneous goods and services.
The CPI measures monthly changes in prices for a range of consumer products, which in turn indicates the rate of inflation.
According to Kelly, annual inflation for food and beverages edged up to 5,7% in March, from 5,2% in February.
Product groups that recorded annual price rises above the 5,7% average included oils and fats, sugar sweets and desserts, milk, eggs and cheese, as well as fish and meat.
He said oils and fats continued to see large price increases, with an annual rise of 13,4% recorded in March.
Kelly pointed out that in March 2021, fuel prices were on average 2,3% higher than in March 2020.
In his weekly Agricultural Viewpoint newsletter, Agbiz's chief economist, Wandile Sihlobo, predicted a slight deceleration in food price inflation in the second quarter of 2021.
"We maintain our baseline view for South Africa's consumer food price inflation to average around 5% y/y in 2021."
He said Agbiz also continued to monitor rising fuel prices to assess their impact on inflation.
"South Africa's agricultural commodities and processed food are primarily transported by road, and the increased transport costs could impact the final product prices.
"For example, South Africa is transporting roughly 81% of maize, 76% of wheat, and 69% of soya bean. On average, 75% of national grains and oilseeds are transported by road," he said.