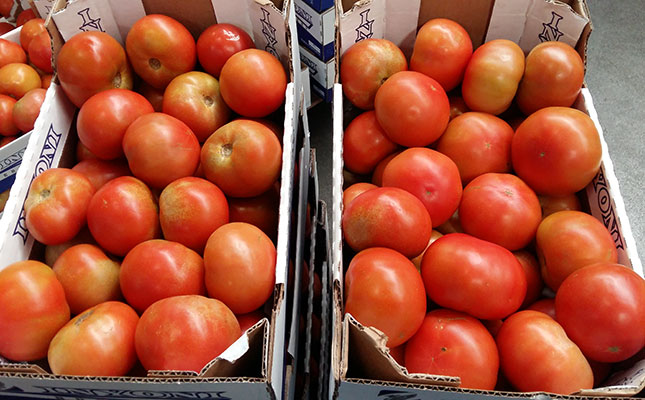 Following a shortage of tomatoes and resultant sharp spike in prices since February this year, the situation is expected to normalise in the next two weeks, with supplies on South Africa's fresh produce markets increasing and prices dropping.
This was according to Francois Knowles, registrar of the Agricultural Produce Agents Council (APAC), who said the council had been monitoring the situation since the beginning of the year, with prevailing weather conditions playing a major role in the shortage.
Clive Garret, marketing manager at ZZ2, explained that the shortage of tomatoes was the result of excessive rainfall and overcast conditions experienced across many production regions during January and February.
He added that during this period, volumes delivered to the country's fresh produce markets fell as low as 414 pallets/day, but had since picked up to about 1 200 pallets/day on the six largest markets, namely Johannesburg, Tshwane, Cape Town, Durban, Bloemfontein and Springs.
He added that the current average price of tomatoes across all grades on the Joburg Fresh Produce Market was about R16/kg, which was down from the R20/kg experienced during the height of the shortage.
"The price of tomatoes is very elastic, and therefore when there is a shortage, the price reacts very quickly. Prices before the shortage were at about R10/kg."
According to statistics for South Africa's fresh produce market supplied by Sandra Wolfaardt, market system information and development officer at the City of Tshwane Metropolitan Municipality, the volume of tomatoes sold on all markets during March was almost 12 570t, compared with about 20 270t in January.
In March last year, tomato volumes on the country's fresh produce markets amounted to just over 19 400t.