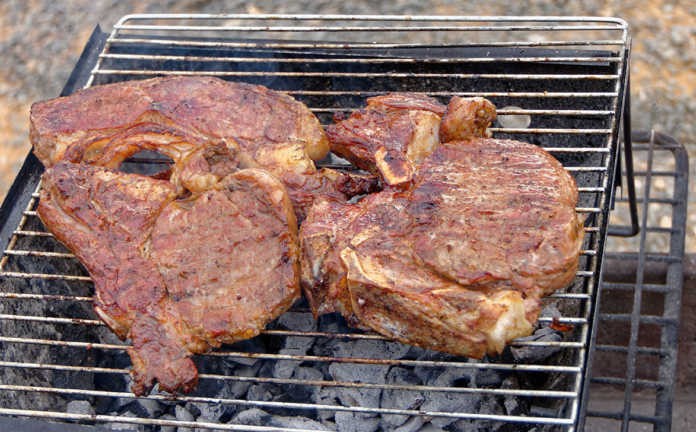 The recent confirmation of a foot-and-mouth disease (FMD) outbreak among cattle in the Vhembe District in Limpopo has sparked strong reaction from the livestock sector, along with unfounded panic among consumers.
However, government and industry role players have reiterated that the disease poses no risk to humans.
DOWNLOAD PDF: A guide to foot-and-mouth disease
The Minister of Agriculture, Senzeni Zokwana, provided an update about the outbreak at a media briefing held in Pretoria yesterday, following meetings with government officials and agricultural associations.
READ 5 Cattle diseases that can kill your business
He confirmed that the matter had been reported to the World Organisation for Animal Health (OIE), and that South Africa's official FMD-free status had been suspended.
Responding to questions at the media briefing, chairperson of the National Animal Health Forum (NAHF) Dr Pieter Vervoort, said this viral disease only affected cloven-hoofed animals, such as sheep, cattle, goats or pigs.
Humans could not contract FMD from contact with an infected animal, while animals such as dogs or horses, for example, could also not become infected.
Eating the meat or drinking milk from an animal that had the disease also posed no threat, he said.
READ A guide to trademarks, patents and plant breeders' rights
The outbreak could more accurately be described as a "spillage" from the controlled zone, according to Vervoort. He told Farmer's Weekly the reality was that there were probably only a handful of cattle a few kilometres from the control zone that had been confirmed to be infected with the disease.
About 15 000 cattle had been isolated within a 20km "containment" cordon around the infection site, and officials were now closely monitoring the situation for any further signs of the disease.
The incubation period for FMD ranged from just a few days to about 21 days, whereafter the animals within the cordon could be cleared, he explained.
READ Understanding the red meat classification system
Since the outbreak was first reported earlier this month, several countries had imposed trade bans on cloven-hoofed animals and/or products from South Africa.
These included Botswana, Swaziland, Namibia and Zimbabwe, among others.
CEO of the Red Meat Producers' Organisation, Gerhard Schutte, said South Africa generally exported about 3% of the beef produced here.
"It is a fact that some of the exports are coming back," he said.
Schutte added that these products would now be absorbed into the domestic market. "The good news for the consumer is that red meat will now be cheaper on the shelves," he said.
WATCH: @ZokwanaMin it's safe to consume beef #FMDOutbreak @DAFF_ZA pic.twitter.com/gTE3PcQyCR

— SA Gov News (@SAgovnews) January 14, 2019