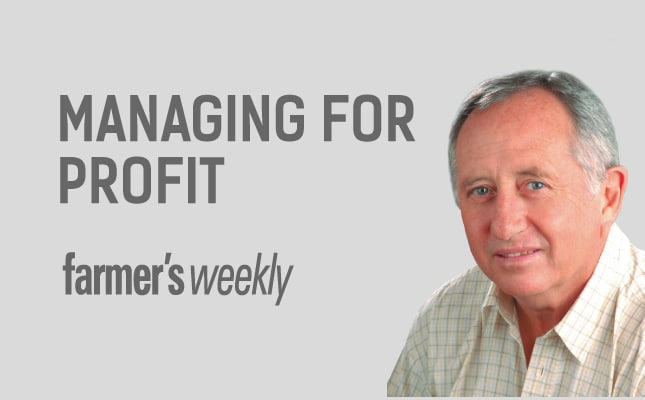 How often do you as a farmer or farm manager ask your employees the following questions:
Are you happy in your job or would you like to have a change?
Is there anything you need that will help you to advance in your career?
How are things at home and how are the kids doing at school?
If your answer is seldom, you might get some strange looks whenever you do ask such questions. It's a clear sign that all is not well with your employees' personal development plans (PDPs).
At Karsten Boerdery, the fruit production giant near Upington, no one ever gets a strange look when they ask such personal questions. The company has a formal process whereby every permanent employee is asked questions like these, and it prepares a personal development plan for each member of staff. If Karsten can do it, so can you.
How to implement a PDP for each member of staff
The formulation of a PDP for each employee is not an ad hoc job; it needs to be planned and implemented properly. Here's a step-by-step blueprint for doing this:
Appoint a small PDP steering committee
This should comprise the CEO and a few top managers. Arrange for an HR professional with appropriate experience to join the committee.
Prepare the PDP templates
The PDP discussion will be different at different levels. Unskilled workers, semi-
and skilled workers, supervisory staff and managers should all have different templates providing practical examples of the questions that need to be asked and answered.
PDP subcommittees
Set up a few small subcommittees to deal with different departments or employee levels. Appoint a chairperson for each and have the HR professional sit on each of them. The steering committee can deal with the development plans for the top tier of management.
Prepare a calendar and timetable
Follow a regular pre-planned annual cycle of meetings. Hold these meetings during the off-season when the pressure is off and people have time to sit, talk and think uninterrupted.
Train PDP committees
All people serving on the steering and subcommittees must understand the purpose and objective of the PDP process. Exposing employees to a PDP discussion carries the risk that, if not handled correctly, it can raise unattainable expectations due to a lack of capacity of the employee or the company. Demotivation and unhappiness will inevitably follow.
The discussion cycle
The typical PDP discussion between committee members and employee will involve asking and answering the following questions:
What is the individual's personal career goal in the short, medium and long term, taking note of current realities and the need for alignment with the company's business?
What are the employee's gaps in skill, knowledge or competence in order to
reach these goals? There may be a major difference between the person's potential
and readiness to achieve a goal, and he or she may not be fully aware of this gap. To an outsider, however, it is often far more apparent.
What appropriate development activities are needed to enable the person to reach the goals? Development programmes can take numerous forms; make the effort to explore all of them. Formal classroom training or online courses are only one way to expand talents.
Formulate an action plan. Who will do what by when? It's always easier to achieve goals if they are broken down into bite-size pieces.
Set follow-up dates and celebrate small successes along the way.