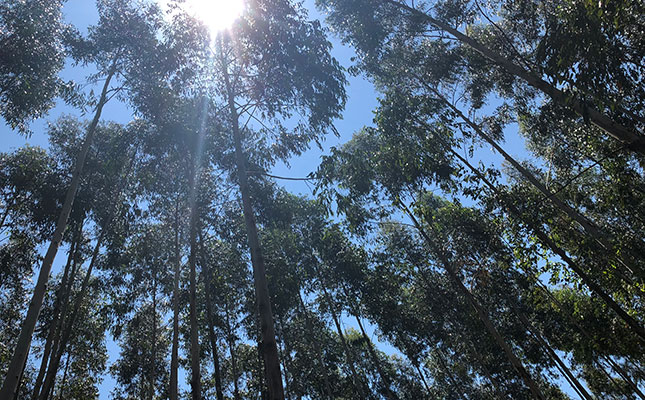 Any perceived shortage of toilet paper in retail stores can be ascribed to a consumer behavioural issue rather than a production issue.
This was according to a statement by Jane Molony, executive director of the Paper Manufacturers' Association of South Africa (PAMSA).
The sector provided wood and recycled paper fibre for the production of tissues, toilet paper, paper packaging, hospital gowns and masks, as well as personal hygiene products.
Molony said the outbreak of the coronavirus disease (COVID-19) global pandemic resulted in a global phenomenon of stockpiling and "panic buying" of items such as toilet paper in recent weeks. "Never before has toilet paper enjoyed such publicity."
She said the pulp, paper, packaging, recycling and tissue value chains would continue to operate as a "critical business continuity service", supporting the manufacturing, processing and distribution of essential goods and services during the lockdown.
Molony explained that South African tissue mills produced toilet paper continuously and the risk of a shortage was minimal.
"There is availability of product further up the supply chain; the challenge is getting it to the consumer, as tissue manufacturers are also trying to limit COVID-19 exposure for their own workers. Buying more than you need only fuels the panic buying cycle and disrupts supply chains."
She said South African tissue manufacturers produced almost all the toilet tissue consumed in the country, and they had ramped up production to meet increased demand, with many operating at full capacity.
Tissue produced locally contained approximately 76% recycled fibre content, with the balance comprising virgin wood pulp from sustainably grown trees (hardwood Eucalyptus), and to a lesser degree imported softwood pulp for tensile strength (pine wood) and bagasse (sugar cane waste), she said.
"Only 6% of the total planted area [to these trees] is harvested each year, and within the same year, new saplings are planted in their place ensuring that South Africa has a sustainable supply of timber for years to come," Molony told Farmer's Weekly.
Mills used different fibres for the "blends/furnish mix" or "recipes". Some mills used a 60% recycled content to 40% virgin fibre content ratio, while some products contained 100% recycled content, or 100% virgin content, she explained.
Smaller tissue mills that relied on recovered office paper, a common ingredient in tissue products, could, however, be faced with a shortage due to offices and businesses going into lockdown, she said.
According to preliminary figures from PAMSA, about 248 100t of tissue were produced locally during 2019. This went into the production of toilet tissue, facial tissue, industrial towelling and kitchen towelling.
"We have the capacity to produce about 310 000t per annum. This excludes very small independent tissue mills, which have an estimated combined capacity of 30 000t per annum," she said.
Forestry South Africa's research director, Dr Ronald Heath, confirmed that there had been no increase in orders in terms of timber from manufacturers in response to the pandemic.
Andre Oberholzer, group head for corporate affairs at Sappi Limited, added that the company had not increased any timber stocks to make pulp because it kept sufficient stocks to produce at capacity.