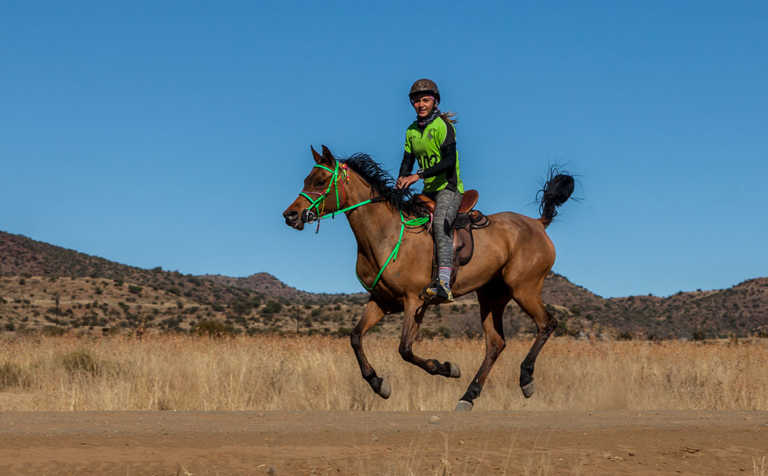 A 14-year-old Free State girl, Marjulyn Myburgh of Bethlehem and her Arabian mare, Rasheeq Amor, left the competition in the dust during the first week of July to come home in the fastest time in the annual Fauresmith 200 endurance race.
The three-day ride covers a distance of about 200km across mountainous terrain in the area around Fauresmith.
Myburgh, who is a member of the Free State Endurance Union, finished top of the log after completing the race in a time of about eight hours and seven minutes.
READ Fauresmith endurance ride test riders to their limits
She told Farmer's Weekly that the race had been physically and mentally challenging. "It is a difficult course. You and your horse really have to think about what you are doing."
Race coordinator Charmaine Nickisson, said about 360 riders and their horses started the race, in what was a bitterly cold week but that the colder weather was actually preferable for the horses.
A total of 215 competitors eventually made it across the finishing line and passed the final veterinary check.
Senior rider Chandre Human on Marco's Son finished second in the fastest time of all the senior riders. Third place went to Nico-Meyer le Roux on Beaconsfield Country Boy, with the pair also named winners of the Standard Weight category.
The Heavy Weight category was won by Tian Nieuwoudt on Azmec Shareek, while Jonty Strydom on FS Aurora Red won the Child category.