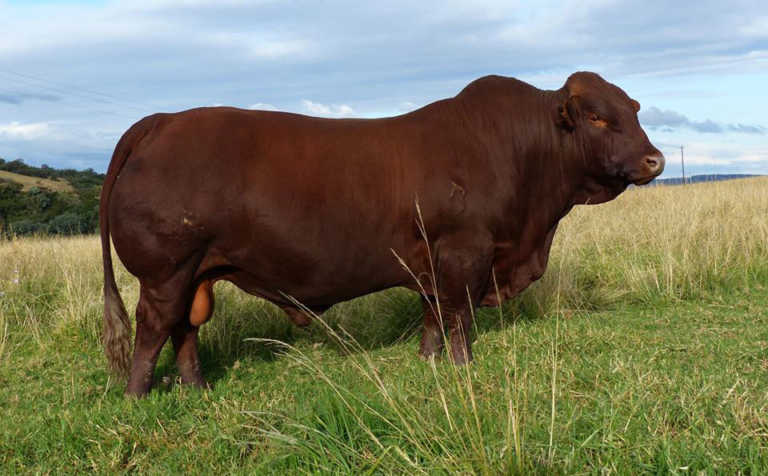 Derek Ralfe of Up George Bonsmaras has sold the Bonsmara bull, LAR 14 173, for a record price of R1,8 million at the 20th annual production sale of Up George Bonsmaras held near Wasbank in KwaZulu-Natal.
READ Want a profitable bull? Do your homework first!
The bull was sold to a consortium of seven Bonsmara breeders: André van der Heyde, Nico Pieterse, Surina Smal, Ben Bosch, Andries Kruger, Paul Mare and Christoff Smit.
SEE ALSO:
Ralfe and his wife Tutu, who is his partner in the stud, also expressed satisfaction about the positive implications of such an investment for the breed and the beef industry in general.
The sale was conducted by livestock agents AAM, with Bandon Leer as the auctioneer. A total of 68 bulls and 63 female animals were offered and sold.
According to the sale report, the second-highest priced bull was bought by Nick Serfontein of the Sernick Group for R270 000, while the average price of bulls were about R110 000. The top-priced female animal was a three-in-one cow bought by Laurence Allem for R150 000.
Cows with calves at foot were sold for well over an average price of R47 000, while in-calf cows averaged about R18 000. A total of 116 registered buyers from all over South Africa, as well as Botswana and Zimbabwe attended the sale.