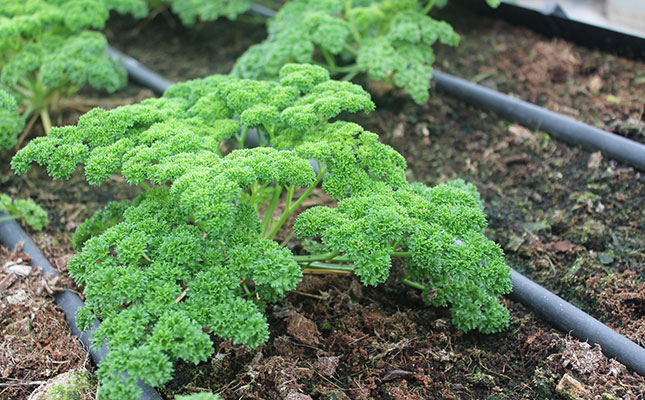 Despite the market for fresh herbs being very small compared with that of fruit and vegetables, it is an industry that has grown significantly over the past few years.
This was according to Wilma Haywood, section head for the prepacked vegetable division at the RSA Group.
She said that despite the growth of the market, the impact of the COVID-19 pandemic had been severe, and the entire market for fresh herbs had been heavily affected.
READ Value-adding boosts hydroponics venture
Haywood said some of the most popular fresh herbs sold on the Joburg Fresh Produce Market were coriander, parsley and basil.
"Most of the fresh herbs sold at this market go directly to restaurants, and with the closure of restaurants [due to the national lockdown], the entire market for herbs came to a standstill."

She added that the volumes sold were only now starting to recover, but was nowhere close to the volumes sold in previous years.
Welmar Ras, who works in the office of the CEO of the RSA Group, said that of the fresh herbs sold at the Joburg Fresh Produce Market, the highest volumes were of coriander, fennel and parsley, and until April this year, just over 27 700kg of coriander were sold, which was similar to the amount sold for the corresponding period last year.
READ Cashing in on the expanding plant extracts market
For other herbs, however, there was a marked decrease, with a total of 3 025kg of fennel sold, compared with just over 5 930kg last year, and 6 560kg of parsley sold, compared with almost 19 500kg in 2019.
Roedolf van der Merwe, herb producer and owner of Eat Your Greens, said the business had been severely affected by the lockdown regulations due to restrictions on trading by restaurants and other food service outlets.
"We lost around 70% of our business at the start of lockdown, as we supply airlines, hospitality [operations] and canteens with produce."