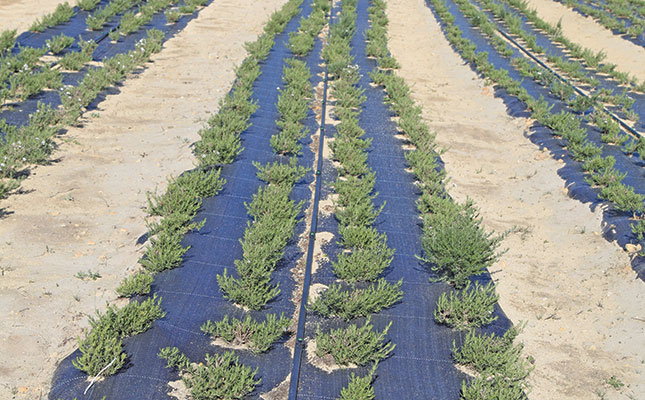 Elmarie de Bruyn, a software programmer and later interior decorator, and her husband, Kobus, moved from Johannesburg to the Cape in the early 1990s. Here, they rented the old Bienne Donné farmyard near Simondium, and started promoting South African cuisine.
Pietersarel de Bruyn, Elmarie's son, explains that at the time, most restaurants still focused on European rather than uniquely South African dishes. Herbs were expensive, and his mother had always preferred using fresh produce in her cooking, so she started a small herb garden to supply the kitchen.
Before long, people from all over started flocking to her for plant material, resulting in the birth of Herbs Aplenty.
The area planted to herbs started out at less than a hectare, and this was gradually increased to 6ha, by which time the family had also begun experimenting with essential oils and other offbeat crops.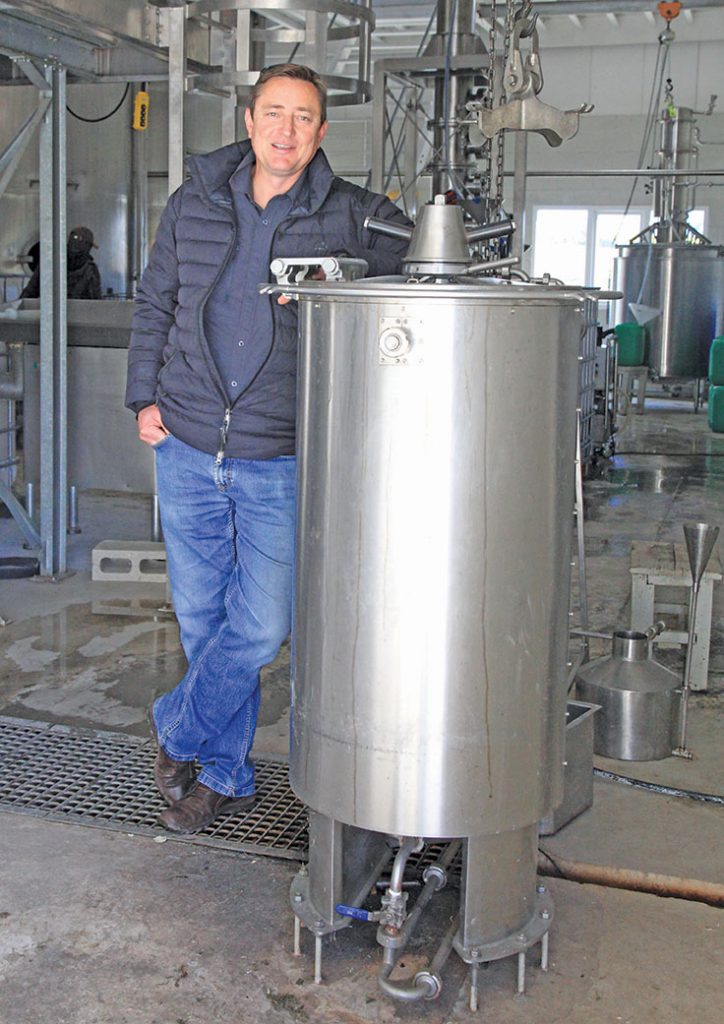 The family's interest in essential oils was triggered when Elmarie arrived home from a trip to Provence in southeastern France with a book about lavender.
"Essential oil production was almost non-existent in South Africa, so we had to pay plenty of school fees to get where we are today. For example, we once had to replant an entire land after planting the wrong variety," he recalls.
Today, the family produces a wide spectrum of organic crops, ranging from geranium, lavender and khoigoed to bayleaf and rosemary, on its farm, Goedgegewe, near Tesselaarsdal. They are grown primarily for the extracts market.
The De Bruyns also supply non-organic crops in partnership with five farmers. Their combined production covers an area of about 120ha, making the partnership one of the biggest extracts producers in the country.
"It makes sense to work with other farmers in the region to achieve economy of scale. This reduces production, distillation, transportation and marketing costs. It also helps us access buyers that demand larger volumes," says De Bruyn.
Do your homework
The alternative crops industry is still new in South Africa, which means that farmers who venture into it have to carry out much of their own research.
When they started out, De Bruyn spent hours searching for information in books at Stellenbosch University's library and on the Internet.
A breakthrough came when he stumbled on an Australian book, Field Distillation of Herbaceous Oils, by Tim Denny.
"It cost about R2 000, which was half the annual tuition fee for my agricultural economics degree at Stellenbosch University, but it was one of our best investments," he recalls.
The book contained a wealth of information that enabled the family to build their own distillers. Their first was made from a defective medical autoclave found in Johannesburg.
They then built two mobile distillers, which were also rented out to other producers, as well as the large distillers they use today. Their factory has the capacity to distil 20t a day.
"It's easy to build a distiller; for experimental purposes, you can even use an old drum. The cost and specifications will be determined by your production goals, and whether your product is aimed at the food, cosmetics or aroma market."
To overcome the problem of poor-quality plant material, the De Bruyns started importing varieties from leading producing countries, including Bulgaria and France, and continue to do so today. These are imported as cuttings without roots and then evaluated on the farm.
"Promising varieties are multiplied in our nursery and also made available to other farmers," De Bruyn says.
Rose oil
With prices at $12 000/ kg (about R183 000/kg) for rose oil, it is easy to see the industry as a money-spinner. But roses produce only about 1kg of oil per hectare, and are highly labour-intensive, as each rose must be picked individually when fully opened, and before 10am.
In addition, where most essential oil and additive producers use their stills for different crops, rose oil producers are so wary of oil taint that they isolate the stills used for rose oil production. This means that these stills are used for only a couple of months a year.
Finally, other regions in the world are better suited to rose oil production; Turkey and Bulgaria, for example, account for nearly 90% of global production.
Buchu and other crops
The price of buchu, about R10 000/ kg for the organic type, is particularly high at the moment. But De Bruyn points out that this is a temporary spike that will normalise once production recovers from the drought.
"The price we attain ranges from R500/kg to R10 000/ kg, with yields ranging from 10kg/ ha to 200kg/ha, depending on the crop. The bottom line is that before venturing into the industry, farmers need to do their research and familiarise themselves with market trends, conditions, their production potential, and costs.
"Most importantly, when trying to secure a market, a farmer should ensure that he or she produces the right crop, with the specifications, labelling, storage and quality standards set by the buyer. The market is built on relationships."
To strengthen these relationships, showcase their produce, and familiarise themselves with trends, the De Bruyns attend three big international industry events every year. These are InCosmetics (a general cosmetics exhibition), Biofach (a trade fair for organic food), and iFeat (the conference of the International Federation of Essential Oils and Aroma Trades).
Almost all their produce is exported. De Bruyn explains that the lavender oil market is so small in South Africa that a mere 4ha or 5ha could supply the country's total demand. In addition, the quality of the oil produced in South Africa is excellent, making it too expensive for the average buyer.
Making the switch
According to De Bruyn, there is a growing market for plant-based additives, extracts and flavourants in the food, cosmetics and plastics markets, especially for organic extracts.
Nonetheless, farmers should think carefully before switching to plant extracts production, as it requires expensive infrastructure and implements, as well as new management skills that do not always justify the costs.
In addition, some of the crops take up to four years to produce their first commercial yield.
Plant extracts production might be a better alternative for lower-quality soils, or where water is relatively limited, he says.
"Depending on the crop, you can plant four to five times more than if you planted something like vegetables because of the lower water requirement. The crops are generally also more disease- and heat-tolerant than mainstream crops."
De Bruyn is puzzled why more people do not plant jojoba, as it thrives in a warm climate.
"It's an excellent oil crop produced mainly in Mexico and California. There was some local interest about 10 years ago, but it never really took off."
Production conditions
Once infrastructure is established, these crops are generally quite easy to grow, explains De Bruyn. Nonetheless, problems can sometimes occur, as happened at Herbs Aplenty when an entire new plantation of rosemary was wiped out by cutworm after a dry spell.
Their main challenge has been to manage weeds organically, which they now do with woven synthetic mulch.
"We tested the synthetic mulch a few years ago with good results, but it didn't justify the cost. During the drought, however, the sheets helped to reduce our water usage by about a third, which has rendered them more economically viable. Some of our lands have been under these sheets for more than 10 years, so they actually work out much cheaper than packing straw in the plant rows."
Farmers can add value to these products in various ways, De Bruyn explains. In drier areas, for example, they can save costs or diversify production by drying instead of distilling all their produce. Herbs Aplenty today produces its own cosmetic range, and lately has begun producing whisky and flavoured gin.
In short, says De Bruyn, the industry offers almost endless opportunities. The challenge for any grower, however, is to find lucrative crops that thrive under his/her production conditions.
Email Pietersarel de Bruyn at [email protected].