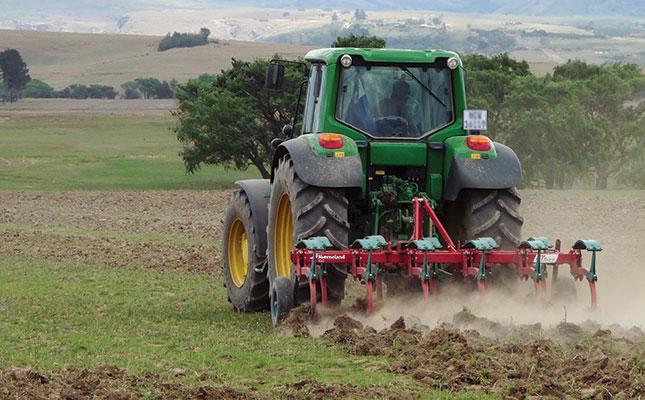 The latest fuel price increase will put pressure on the entire agricultural value chain and could lead to increased job losses, industry leaders have warned.
Since Wednesday, 1 December, South Africans are paying 81c/l more for petrol, while the price of two grades of diesel increased 72,5c/l and 74,5c/l respectively according to an official announcement by the Central Energy Fund (CEF).
In Gauteng, diesel now cost R17,92/l, while the price was R17,30/l at the coast. The price of petrol increased to R20,35/l in inland regions and to R19,63/l at the coast.
"The problem is that an average farmer does not have the immediate cash flow to react to these increases," said Henna du Plessis, president of TAU SA's young farmer committee.
"We did not have sufficient warning. Who has R50 000 lying around to stockpile an additional 2 000l of fuel at the [previous] lower price? This, while we are still receiving the same prices for our vegetables that we did 10 years ago."
Du Plessis said this would force many farmers to consider moving to agricultural activities that do not require the use of a tractor. "I'm considering moving away from vegetable production and moving into something like livestock production or even lucerne.
"I currently employ 120 people. If I were to switch, I will only need four [workers]. It's not a great situation, but what can I do? The financial pressure is constantly increasing."
Paul Makube, senior economist at FNB, agreed with Du Plessis. "[Farmers'] profit margins are gradually shrinking, and it will be difficult for [them] to continue to absorb costs in the medium term if the situation does not improve.
"Further, this is likely to dampen the food inflation outlook, which has been relatively contained below 5% since October 2018."
James Faber, chairperson of the Red Meat Producers' Organisation, told Farmer's Weekly that this fuel price increase would have a negative impact on all livestock production.
"On a primary level, farmers need to drive daily to check on animals, distribute medicines, feed, licks and manage predators," Faber said, adding that the distance farmers needed to travel to check on fences and animals were vast.
"Farmers' input costs, especially animal feed, are also going to skyrocket."
Faber said everybody along the value chain was affected. "There are abattoirs in Groblershoop that market their meat in Durban. You can just imagine what the cost will be to transport the meat all that way."
Faber and Du Plessis both mentioned that fuel was significantly cheaper in South Africa's neighbouring countries, such as Botswana and Namibia.
Faber expressed concern that the local high fuel prices impeded South African farmers' ability to compete with Namibian farmers, while Du Plessis warned that this could potentially entice farmers to obtain fuel illegally.
Makube said the fuel price increase came on the back of a sharp increase in other input costs.
Fertilisers, pesticides, and herbicides, in particular, had seen "staggering increases", driven by a combination of global supply shortages and the weakened rand, he added.
"This [fuel price increase] is obviously not good news from an agriculture perspective given the already high input costs. Increased activity in terms of planting, transportation of production inputs, distribution of produce as in the case of horticulture and livestock, as well as harvesting will attract additional costs.
"This will negatively impact the profit outlook for farmers in the year ahead, despite the current strength in commodity prices."
The price of petrol was overstated by 6c in the fuel price increases announced for 1 December, and the increase was therefore 75c/l instead of the 81c announced, according to a statement by the Department of Energy. Stakeholders have been instructed to make the necessary changes with immediate effect.