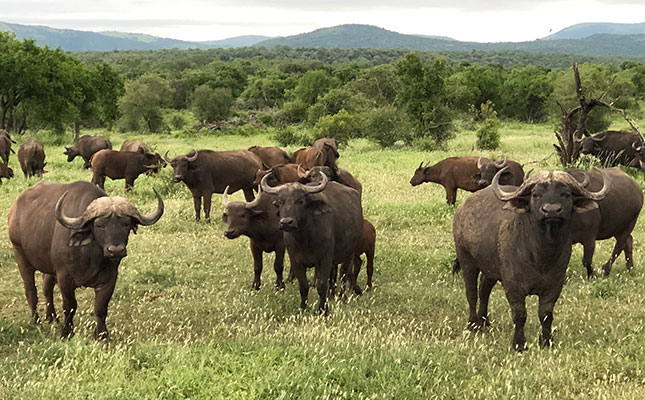 South Africa's private wildlife ranching value chain, worth well over R15 billion annually before the national lockdown to contain the coronavirus disease (COVID-19) pandemic brought it almost to a standstill, is now on the brink of collapse.
According to industry leaders, this was largely due to the fact that the relevant government departments had not yet published directives about how the various sections of the value chain needed to operate during the different lockdown levels.
Adri Kitshoff, CEO of Wildlife Ranching South Africa (WRSA), which has over 1 500 members, told Farmer's Weekly that wildlife management, anti-poaching, animal care and veterinary services had been listed as essential services during Level 5 of the lockdown.
Hunting, the movement of game animals, and wildlife auctions were now being permitted during Level 4, but government directives as to exactly when and how these activities could be undertaken were still unavailable at time of publication.
"Hunting, live game trade and production of game products, which would include game meat, are all wildlife management activities.  The harvesting of wildlife is a wildlife management tool and WRSA believes that there is an extremely low health and risk impact on game farms, when this is […] allowed within the necessary health and safety directives.
"Live game trade as another wildlife management tool, should follow the regulations of other agricultural commodities already allowed during Level 4 [of lockdown]," she said.
Kitshoff added that in the absence of a normal annual hunting season for South Africa, due to the lockdown, and lack of clarifying government directives, the country's wildlife ranching value chain was not only losing out on billions of rands in income, but ranchers' properties were also at risk of potentially devastating overgrazing because excess animals could not be hunted, culled or sold.
This situation was particularly grave because many game farms were still slowly recovering from crippling drought conditions.
"WRSA is aware that proposed directives have been submitted to the National Coronavirus Command Council, and hopefully the [the Office of the] Chief State Law Adviser will soon give an indication of when these will be published. WRSA understands that, unfortunately, the eco-tourism aspect [of wildlife ranching] will only be able to be phased in over a longer period," she added.