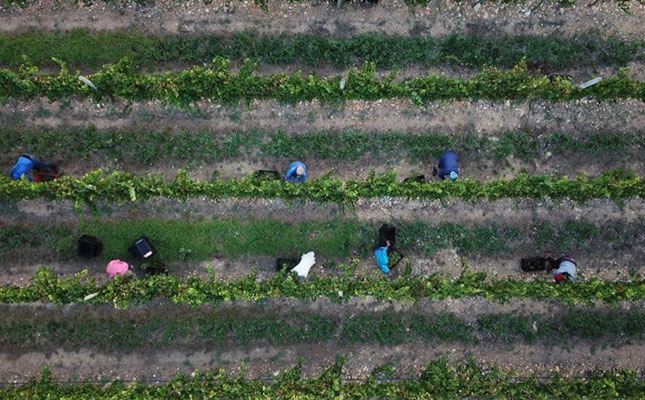 South Africa's economy took a not unexpected nosedive during the second quarter of 2020, a period that contained the lion's share of the country's five-week long hard lockdown which brought a halt to most economic activity.
According to Statistics South Africa, the country's quarter-on-quarter seasonally-adjusted annualised gross domestic product (GDP) decreased 51% in the second quarter of the year.
READ Coping strategies to deal with uncertainty
This was the fourth consecutive decline in quarterly GDP since the second quarter of 2019, and Risenga Maluleke, statistician-general, pointed out that it was the first time in the history of South Africa that the economy recorded negative growth in four consecutive quarters.
The agricultural sector was the only industry that managed positive growth at 15%, a contribution of 0,3 of a percentage point to GDP growth.
According to Dawie Roodt, chief economist at the Efficient Group, the increase could mainly be attributed to increased production of field crops and horticultural, as well as animal products, but added that agriculture was one of the few sectors that could proceed undisturbed during the lockdown period.
The manufacturing industry was the most affected. Statistics showed that the sector contracted 74,9% in the second quarter, and contributed almost 11 percentage points of the 51% decline.
READ Undercover farming: big investment, greater returns
The divisions that made the largest contributions to the decrease were basic iron and steel, non-ferrous metal products, metal products and machinery; food and beverages; and petroleum, chemical products, rubber and plastic products.
According Roodt, these figures were the worst ever in South Africa's history. He added that these "shocking figures", which he compared to those of countries involved in serious wars, could be attributed to a government that "acted incorrectly" in addressing the COVID-19 pandemic.
Although Roodt expected some recovery in the third quarter, he emphasised that it would "just be a bounce" from a very low base.