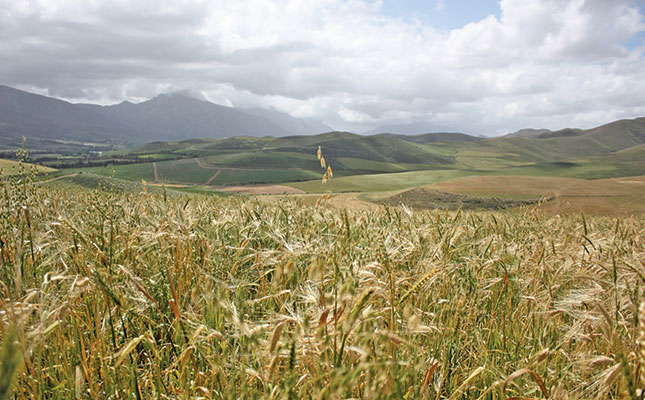 The coronavirus disease pandemic lockdowns have pulled the rug out from under millions of people, resulting in enormous financial and job uncertainties.
South African farmers, however, are no strangers to uncertainty, due to constant political pressure, a struggling economy, and the threats posed by droughts, floods, pests and disease.
Indeed, few have not had to endure periods of drastically reduced income at least a few times during their careers.
Stay informed
Richard Krige, vice-chairperson of Grain SA and a farmer in Caledon in the Western Cape, says farmers are exposed to the same kinds of risk as most entrepreneurs in South Africa. The main differences are their extreme vulnerability to adverse climatic conditions and the absence of support when things go wrong.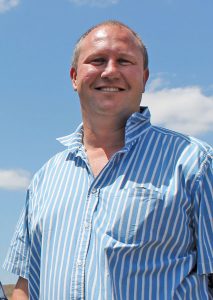 "Farming in some ways is a lot like gambling, as one wrong decision can ruin everything. Failure is also often caused by conditions that are totally out of a farmer's control, and are not necessarily a reflection of farming ability," says Krige.
One way of reducing risk, according to him, is through good planning and decision-making. But it is not enough merely to make a decision; it has to be implemented, and farmers and managers need to face the consequences should things go awry.
"Mistakes will be made. The important thing is to learn from them," says Krige.
Decisions should therefore not be taken blindly.
"Make use of all the data and information within your reach to help you make an informed decision, especially if you lack farming experience. Consult and exchange ideas with other farmers, especially in your region, to identify ways to lower risk."
Krige adds that the framework that guides decision-making is continually extended as a farmer becomes more experienced, which also results in better management.
With farmers being price-takers, it is also crucial to sell produce at the right price.
"When you produce a commodity such as wheat or maize, farming efficiently and chasing margins are more important than producing a high yield," he says.
His advice to farmers is to calculate margins and set target prices to determine how much money needs to be made, then sell the produce at the target price.
"Don't get greedy and wait for prices to escalate; you might burn your fingers."
Succeeding despite the odds
Award-winning farmer and FarmSol youth ambassador Njabulo Mbokane has had to cope with two major hurdles in her short farming career: land-leasing problems and sexism.
The first, paradoxically, was brought about through her own success. Twice, her landlords, after seeing her farm with good results, cancelled the lease agreement and decided to work the land themselves!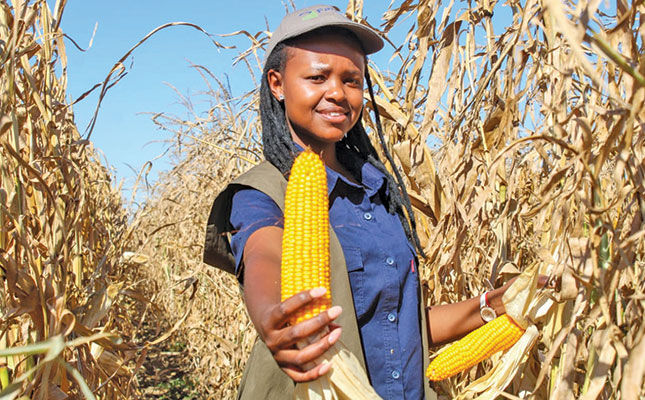 To overcome this uncertainty, Mbokane now secures partnerships with landowners. She is currently leasing 26ha near Ermelo in Mpumalanga, where she farms sheep and vegetables, and 100ha near Lothair, where she grows non-genetically modified maize for South African Breweries.
The second hurdle is deeply rooted sexism.
"While there are many supportive men out there, sexism is still alive," she says. "This makes it difficult for female farmers to manage workers, own land, and influence and make decisions. People's first reaction when I ask if I can lease their land is to think I won't be successful because I'm a woman."
In many cultures, it is near-impossible for women to own land, as the eldest son automatically inherits the property, even if he has no interest in farming. Daughters often get sidelined, even if they have all the required skills, talent and passion.
"There isn't much one can do about this but push on and do one's best. The situation will improve as men become more accustomed to the idea of women being successful landowners."
Success breeds success
Mbokane believes that forging ahead and doing one's very best can help one overcome financing challenges.
"Without collateral, it's extremely difficult to secure funding. To overcome this, I strive for excellence in everything I do, as I've learnt that success speaks louder than words and makes a business more attractive to financiers."
To reduce market risk, she has diversified production: "I started out farming grain, but have diversified to buffer myself against market risk. So when the maize price is low, the prices of vegetables and mutton should pull me through."
She also surrounds herself with positive people who can motivate and support her.
"When I feel down, I don't need a person who makes me feel worse, but someone who encourages me to go on and help me find solutions. I often visit other farms to see what others are doing to overcome challenges."
Mbokane meditates for up to an hour in the morning and evening to ground herself.
"It helps clear my mind and regain perspective, which in turn helps me make better decisions," she says.
Asked why she is living with all these stressors and uncertainty, she replies that there is nothing else she wants to do.
"When you really have a passion for what you do, you do whatever you can to make it succeed. And even when you fail, you just get up and try again," she says.
Spread your risk
Dr Theo de Jager, president of the World Farmers' Organisation, warns that uncertainty in terms of land ownership can have serious consequences.
"I bought my first farm a month before the first restitution claims were opened in 1998 and had to buy another when a claim was settled on the first. Farming in Limpopo is especially risky, as four of the nine old homelands fall in this province and almost 90% of the land in the province was under claim at one stage."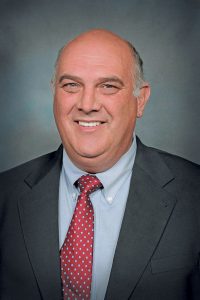 Uncertainty, he says, has a negative impact on investment.
"I've seen all over Africa how farmers with 24-year leases grudgingly invest in the farm for the first two years, but then 'mine' the land as far as possible until the lease runs out. The same is happening in South Africa because of political uncertainty. Farmers don't want to invest in land if they think it might be taken away from them."
To manage uncertainty in his own business, De Jager has reduced his risk as far as possible. Although investing heavily in his Limpopo-based avocado, macadamia and forestry enterprises, he has also diversified by leasing two farms in other African countries.
"It would be sad to leave South Africa, but there are many opportunities for farmers to restart elsewhere. We don't need to get strangled by our circumstances. It's important, however, to remember that each country presents its own unique challenges and uncertainties."
Realising a dream
Many farmers thrive during tough times because they have a passion for what they do and are optimistic that things will work out in the end.
André Cloete, who has won numerous farming awards over the years, has dreamt of owning a farm since he was six. In 2008, he gave up the security of a well-paid farm manager job to produce fruit on a farm near Genadendal in the Western Cape, which he accessed through government's Proactive Land Acquisition Strategy (PLAS).
With PLAS, farmers lease land from government, with an option to buy it later. Cloete started out with one-year lease contracts that were renewed annually during the first few years. These were then replaced by five-year contracts until 2019, when he signed a 30-year contract.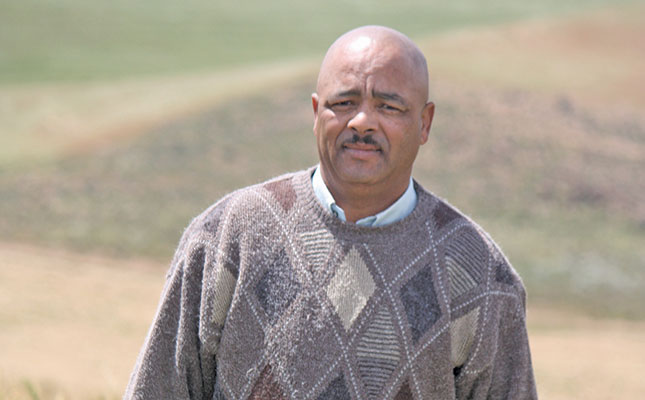 Cloete took a major risk by planting more apple and pear trees when he was on the one-year lease contracts, as he realised that the farm would not be financially viable without this expansion.
"When I started, the farm had only 20ha under fruit orchards (my main income stream) and 450 ewes. I've since increased this to 52ha under fruit and 800 ewes, and I've also begun producing barley in rotation with feed crops to diversify production and supply the sheep with feed," he says.
Cloete ascribes his endurance to his strong support mechanism and his belief that God is good and has destined him to succeed.
"When we moved to the farm, I told my family that things were going to be really tough as I'd have to spend most of my time and money on building the dream. They bought into the dream and have supported me, no matter what came our way."
He also found support from a number of organisations, helping him realise that he was not alone on his journey. Two-a-Day, for example, supplied him with technical production support and financial advances, enabling him to prepare for the next season even during difficult times.
The Western Cape Department of Agriculture also assisted him through the Comprehensive Agricultural Support Programme and the Jobs Fund. The main driver of his success, however, has been his determination to realise his dream.
"When I left my job to become a farmer, I knew that farming presented a lot of uncertainty and risk. But there's nothing I want more than to have my own farm, and the only way I can achieve this is by dealing with these uncertainties and taking certain risks."
"I want my children to have a good solid foundation when they join the farm one day, so most of the money I make is reinvested in the farm to ensure its long-term sustainability."