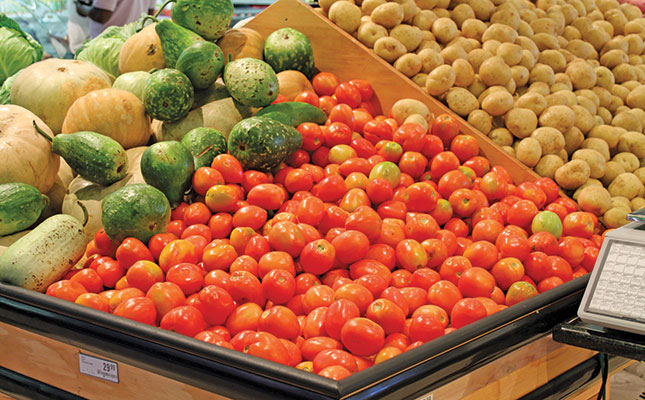 While a recent survey found that a large proportion of South Africans struggled to afford three meals per day, food affordability would have been worse if farmers did not produce food as abundantly as they had in recent years.
This was according to Prof André Jooste, chairperson of the National Agricultural Marketing Council's (NAMC) Grain and Oilseed Demand and Supply Estimates Committee.
"When farmers produce a surplus, that specific commodity's price drops to import parity. However, [due to current] global shortages, the import parity price is still high," Jooste told Farmer's Weekly.
"It would not be fair if farmers were forced to sell their crops below market value, just because they are good producers.
"In the Middle East, [for example,] grain prices are currently between R1 500/t and R2 500/t higher than in South Africa."
Jooste was reacting to a recent report by debt review company, Debt Rescue, which found that 81% of South Africans could no longer afford three meals per day, and 41% needed to use store credit or credit cards to feed their families because their monthly grocery budgets were no longer adequate.
Wandile Sihlobo, chief economist at Agbiz, said global market factors were the main drivers behind global food inflation. This included factors such as the drought in South America, the lingering impact of the COVID-19 pandemic on trade, and China's stockpiling of grains and oils.
"Argentina and Brazil produce 50% of the world's soya bean and 14% of the global maize crop. Therefore, the drought has had a significant impact on all [vegetable] oil prices, [for example]."
The final nail in the coffin of affordable food was the Russia-Ukraine war, he said.
"This is the single biggest reason why food prices [have] soared."
While soft commodity prices had been declining in recent months, especially that of oils and grains, there was a lag effect of about three months between any price movements in commodity prices compared with consumer prices, Sihlobo said.
"We need to remember that high food prices aren't only a problem for South African consumers. It is part of a global phenomenon. This is evident in numerous [civil] protests across the world."
Sihlobo added that while numerous countries were currently battling high food prices, South Africa had one distinguishing feature that was concerning: the high unemployment rate.
"If we truly want to address food security and affordability, we need to find employment for people," he said.
"South Africa's food inflation is still relatively low compared with most other countries, but most of our households simply don't have the disposable income to buy sufficient healthy food."
Jooste added that alternative ways to help struggling families gain access to food could be introduced. These included feeding schemes, such as the food bank and food stamp models used in the US.
"We do have a few food banks, which serve as central distribution points of food that's nearing its expiration dates, but not many," Jooste said.