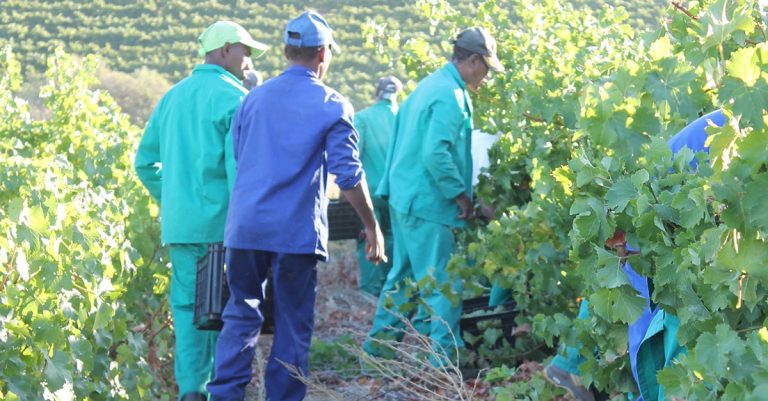 In the second quarter of 2021 (Q2) South Africa's official unemployment rate increased to its highest level since Statistics South Africa (Stats SA) started publishing its Quarterly Labour Force Survey in 2008.
Employment in the agriculture sector, however, increased 8,7% from Q1, with the sector adding 69 000 jobs in Q2, bringing the total number of people employed in primary agriculture to 862 000.
According to Stats SA, the official unemployment rate increased by 1,8 percentage points from 32,6% in the first quarter of 2021 to 34,4%, while the unemployment rate according to the expanded definition of unemployment increased by 1,2 percentage points to 44,4%.
Employment in the farming sector was now at its highest level in more than a year, almost on par with the previous high of 865 000 in Q1 of 2020.
Paul Makube, senior agricultural economist at FNB Agri-Business, said the rebound in the agriculture sector was underpinned by the robust agriculture output on the back of excellent seasonal conditions, which saw the harvesting of summer crops progressing well amid sharply higher commodity prices.
"Activity in terms of [the] planting of winter crops, as well as harvesting of horticulture crops such as citrus, gained momentum, thus helping retain jobs and attract new opportunities, even if [these jobs are] seasonal."
Makube expected agricultural employment to remain at these levels given the positive harvest outlook for the coming season. This was based on predictions that a La Niña weather system could develop, resulting in above-normal rainfall conditions for the 2021/2022 summer crop production year.
In response to the latest employment figures, Wandile Sihlobo, chief economist at Agbiz, said the upturn in agricultural employment followed a fall in Q1 of this year to its lowest level since 2014.
The rebound was unsurprising because of bumper harvests of field crops and horticulture products. In addition, the second quarter of the year was usually a period of higher activity in most agricultural industries, which required increased labour, he said.
Sihlobo added that from a regional perspective, except for the Western Cape and Mpumalanga, agricultural employment increased in Q2.
Although employment increased in the Western Cape to 185 000 jobs, up from 136 000 in Q1, he said that it was still well below the five-year average of 209 000 jobs.
The long-term decline in agricultural employment in the Western Cape could be explained by the fact that the province's wine and wine grape industry had been hard hit by the COVID-19-related lockdown regulations.
"For Mpumalanga, it is unclear what might have led to an 11% year-on-year decline in agricultural employment, as the province had a vibrant field crop and horticulture season, both of which are generally labour-intensive," said Sihlobo.