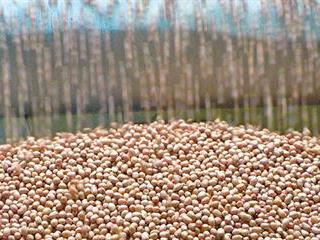 According to data from the South African Grain Information Services and Agbiz, the latest crop of 18 850t was three times lower than that of the 2014/2015 production season, while the area under production dropped to 22 600ha.
The drought was one of the main reasons for the industry's poor performance, said Wandile Sihlobo, head of economic and agribusiness intelligence at Agbiz. The cost of labour and the slow pace of seed development also contributed to the industry's decline.
"There is a need for increased investment in higher-yielding peanut seed varieties as well as improvements in production efficiency," said Sihlobo.
SA was once a large exporter of peanuts, he added, and revitalising the industry would have a positive impact on prices and job creation as groundnuts are a labour-intensive crop.
Former peanut farmer and CEO of Montagu Dried Fruit and Nuts Hannes Jansen told Farmer's Weekly that if normal rainfall patterns return production as well as kernel quality and size should improve.
Agbiz data shows that South Africa consumes about 63 000t of groundnuts per annum with 37% of this peanuts. The balance is used for processing to manufacture products such as peanut butter and oil.
Sihlobo said the market for peanut butter grew significantly in 2015, reaching 27 641t. This was a 15% growth from 2005. The edible peanut market declined by 47% between 2012 and 2015.
Sihlobo expects groundnut production to recover in the next season.
"We base our view on the forecast improvement in weather conditions, as well as favourable market prices," he said.