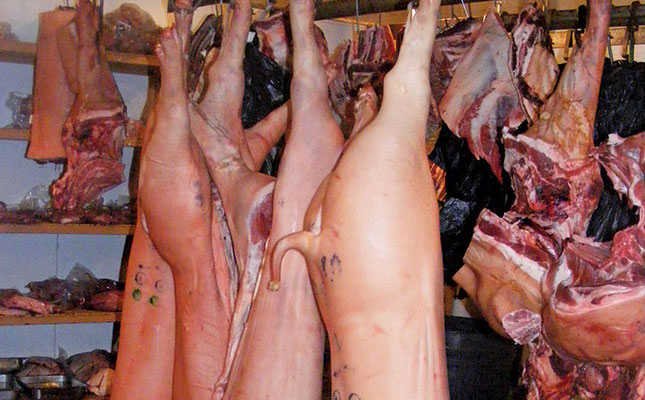 The SA Pork Producer's Organisation (SAPPO) has commended the swift reaction by state veterinary officials in dealing with a case of African Swine Fever (ASF) on a game farm near the controlled zone in North West.­­­
The CEO of SAPPO, Johan Kotzé, said in a statement that the outbreak had been confirmed this week, but was an isolated incident that did not seem to pose any risk to the commercial pig industry at this stage.
READ 'Global pig industry to remain unpredictable in 2019'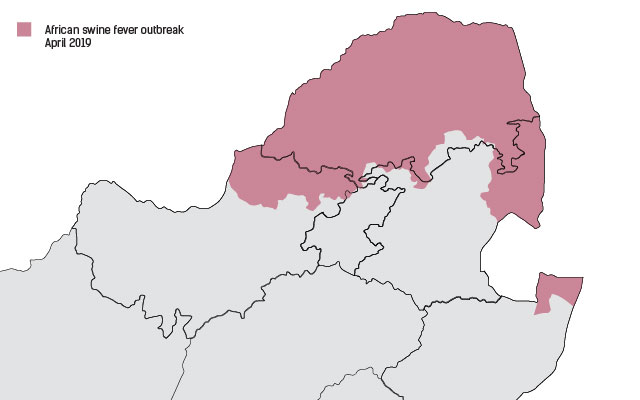 Kotzé had met with representatives from the North West Department of Rural, Environment and Agricultural Development on Wednesday, who briefed him on the situation.
According to the statement, the outbreak had been reported on a game farm near Lichtenburg in the Ditsobotla Local Municipality, and there were no commercial pig producers in the area.
The farm was located approximately 10km from the ASF-controlled zone in North West and the outbreak had most likely been a spill over from there.
READ Some bacterial and parasitical pig diseases to look out for
"Four landrace sows, six piglets and 28 European wild boars died and were disposed of. There are also warthogs on the farm," the statement said.
"Dr Kruger-Rall and her team [at the department] should be congratulated for their speedy and efficient action to prevent the disease from spreading from the farm," Kotzé said.
The farm had been placed under quarantine and SAPPO would assist state veterinary officials with surveillance of the quarantined farm and the surrounding area.
Quarantine measures would be upheld for the next three months to stop the risk of ASF spreading from the farm, the statement said.
READ Investing in animal welfare pays off for German piggery
The World Organisation for Animal Health (OIE) describes ASF as a "severe viral disease affecting domestic and wild pigs" that is responsible for "serious production and economic losses".
ASF is a transboundary disease that can be spread by live or dead animals and pork products.
It can also be transmitted through contaminated feed, such as swill, or fomites (non-living objects) such as shoes, clothes, vehicles, knives, equipment, among others. This is due to the high environmental resistance of the ASF virus.