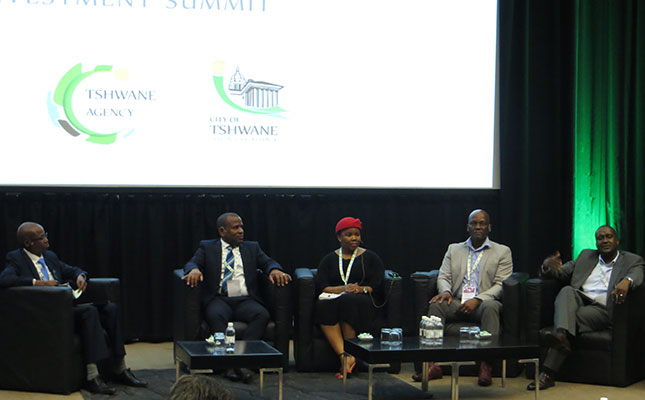 Partnership linkages are required throughout the agricultural value chain to ensure that the sector contributes to the growth of the economy.
"We need to link research, primary agriculture, agro-processing and the retail space, according to Victor Thindisa, chief director of the Department of Agriculture, Land Reform and Rural Development.
He was taking part in a panel discussion on the potential for growing the agro-processing value chain in South Africa, during the Tshwane Trade and Investment Summit held in Pretoria on Tuesday.
Thindisa said in terms of policy, the National Development Plan, specifically Chapter 6, which dealt with the rural economy, articulated the linking of agriculture to agro-processing.
During the department's budget vote address earlier this year, the Minister of Agriculture, Thoko Didiza, also reiterated the need for increased support for the agro-processing sector, he said.
To link agriculture and agro-processing, government was looking at challenges from the supplier side to ensure that farmers were able to "get their produce onto the shelves", through value-adding and agro-processing, and this required partnerships.
Tshifhiwa Madima, divisional head of the Tshwane Fresh Produce Market, said part of the market's mandate was to assist farmers with adding value to their produce to meet the necessary requirements that would appeal to buyers.
Fresh produce markets needed to invest in expansion and new technologies to accommodate the fast-changing trading environment, which would enable them to better assist farmers.
However, the challenge the Tshwane market was facing in terms of fulfilling its mandate to farmers was adhering to the municipal processes that needed to be followed. This had proven unsatisfactory for the market to date, he said.
"The processes that need to be followed when it comes to approvals for all operations rests at a central point [in the municipality], and the municipality has various other priorities, including providing basic service to the community," he explained.
Madima explained that the fresh produce market was looking at turning the market into a more commercial enterprise that could operate independently in the same manner as the Joburg Market did. The sole shareholder of this market was the City of Johannesburg Metropolitan Municipality.
"Operating as an independent entity has allowed the Joburg Market more control of its operations with limited dependence on the municipality.  The market is performing better than the rest of the markets [in the country] that are all owned [and operated] by municipalities."