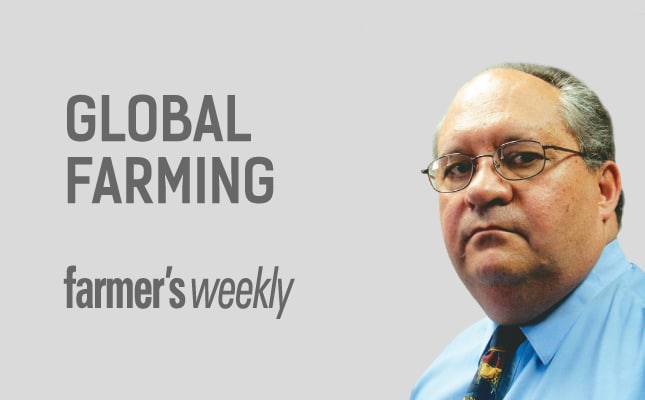 As I write this, farmers and others are using various social media forums to discuss the future and trying to design strategies to survive and prosper.
I would advise them to focus on current problems rather than struggling to solve future problems with today's knowledge.
Some problems faced by farmers are universal, regardless of where they farm. Producer prices increase at a slower rate than the prices of farm requisites.
Modern consumers demand safe, healthy, affordable food from farmers who care for the environment.
Society regards agriculture, and especially the livestock industry, as a major producer of greenhouse gases, so pressure on agriculture to lower greenhouse gas emissions will continue.
Then there are the problems inherent to farming in South Africa. Uncertainty about land ownership causes much anxiety.
Farm attacks force farmers to install security systems at huge cost. The loss of capacity in government services, such as animal health, product quality and safety, and the meltdown of public sector research institutions, limit growth in many agricultural industries.
Add to this the deterioration of the infrastructure, which increases the cost of farming in South Africa.
Manage what you can
Farmers should focus on the issues they can manage and not spend time on those outside their control.
Land expropriation without remuneration may or may not happen. Yes, it is a major concern, but outside individual farmers' control. Leave it in the hands of organised agriculture, civil society and the politicians.
The level of crime in South Africa is another problem that won't go away. Farmers should individually and as groups create safety and security structures to safeguard their farms, families and workers.
Organised agriculture and rural communities have done much to safeguard farms. Access control and 24-hour monitoring with security cameras have already helped to decrease crime levels in certain areas.
Rising input and slow or stagnant product prices are major problems for farmers. To combat this, they have to increase productivity; in other words, either produce more goods with the same inputs or produce the same quantity with fewer inputs.
Modern technology can boost productivity. Unfortunately, it's expensive and, with some exceptions, scale-dependent. Smaller units cannot afford the capital cost of newer technology.
Farmers have to grow the size of their businesses to enable them to use modern technology. Individual farmers who are unable to do so should investigate opportunities for joint ventures.
In our free-market system, farmers can sell their products to whomever they choose at whatever price they can get. Grain farmers can either market their own products or abdicate this responsibility to the local co-op, which will then market the products, but not necessarily with the farmer's best interest at heart.
The same holds true for inputs. Farmers have a choice: they can either get their inputs from the local co-op at a higher price or buy them directly from suppliers at lower prices. A number of products are generic, differing only in the advertising message promoting the product.
Establish a disaster reserve
Free-market prices are highly volatile. Grain farmers and grain users are fortunate in this respect; they can hedge against adverse movements in grain prices. Grain production can generate very high profits but can also result in enormous losses.
Combining crop and livestock enterprises and building up a reserve for emergencies can help to lower risks.
Dr Koos Coetzee is an independent agricultural economist.