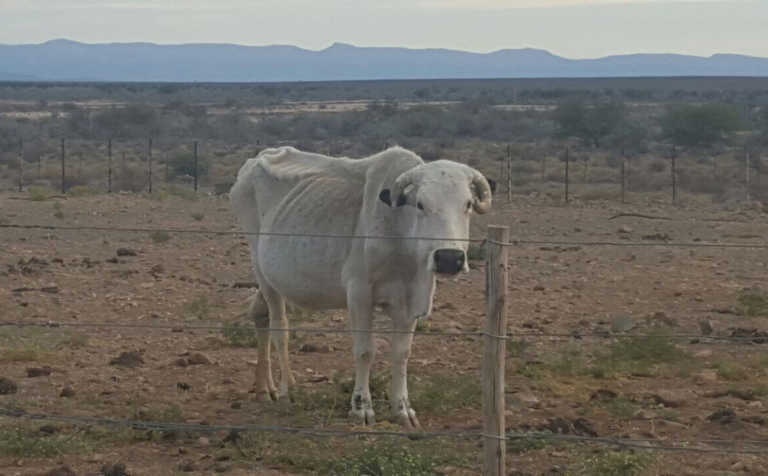 KZN farmer, MJ Hillhouse, said that he had started making plans to transport feed through to farmers and affected communities in parts of Eastern Cape about six weeks ago.
"I was contacted by individual farmers down in the Aberdeen, Steytlerville and Jansenville area, to try to organise a few loads of feed," he said.
What started as one or two truckloads had since grown to an initiative involving communities in both provinces.
Hillhouse said it was not just a case of organised agriculture helping commercial farmers.
Individuals not even involved in farming were assisting and the feed was being shared wherever there was a need.
According to Hillhouse, they had also started working with the humanitarian organisation, Gift of the Givers (GoG), after the story emerged in the media.
"We did eight or 10 loads in about two weeks through GoG. It just snowballed from there into something astronomically big, basically involving the whole of southern KZN," he said.
After a while, communication became more direct, with donors focusing on specific recipients.
"I have one community in KZN looking after a community of 250 farmers in the Eastern Cape. Our efforts are multiplied and a lot more effective because it's in a concentrated area," he said.
Communities had been paired as follows: Eston, Mid-Illovo and Richmond donate to Aberdeen and Graaff-Reinet; Bergville donates to Steytlerville; Winterton donates to Willowmore; and Mooiriver/Estcourt donates to Jansenville.
Hillhouse said that his community, Eston, Mid-Illovo and Richmond, had so far sent 13 truckloads of grass bales with a total weight of about 220t. GoG had paid for the transport and was involved in coordinating the process.
He added that they hoped to send 250t of sugar cane residue if this could be harvested and baled in time.
Agri Eastern Cape President Douglas Stern said the situation in the province was desperate, and that the western parts were "critically dry". Farmers' cash flow had also suffered severely due to the length of the drought.
"This is the third consecutive year where we have had way, way below-average rainfall. The sustainability of the natural grazing just isn't there anymore."
Stern planned to travel to KZN in a few days to thank those involved for their efforts and obtain a better idea of the scale and logistics of the donations.
GoG founder and director Imtiaz Sooliman said that his organisation could not ignore the suffering of the animals, and also viewed the situation as a larger humanitarian crisis.
"Animals can't protect themselves, they can't defend themselves. God expects mankind to look after his creatures and his creation. Also, these animals belong to farmers. If they lose their animals, they lose themselves. Their livelihood is affected [and ] their families."
Sooliman said that GoG was considering purchasing a flat-bed trailer and truck dedicated to the project.
"Any assistance from truck and trailer companies, or from corporates [looking for] a co-branding opportunity, would be greatly appreciated," he said.
Anyone able to assist was urged to phone Agri Eastern Cape on 041 363 1890, or contact Hillhouse on 083 452 4791 or [email protected]. Alternatively, they could visit giftofthegivers.org.