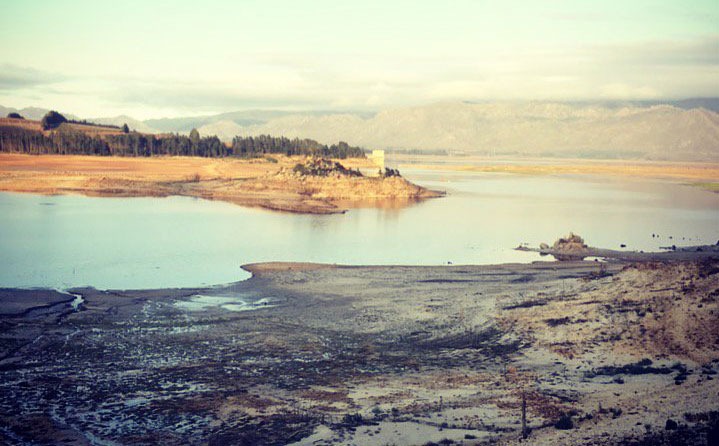 Speaking at the recent Hortgro Science Irrigation seminar, Van der Merwe said the national Department of Water and Sanitation had "severely neglected budget allocations for water infrastructure in the Western Cape, in spite of water shortages being identified as a major risk already back in the 1970s".
"The situation has turned into a proverbial time bomb, where demand threatens to outstrip supply within the next five or so years – and that without the added pressure of a drought," he added.
Van der Merwe, who is also a fruit farmer, said that the current drought has resulted in water resources running at a 60% deficit, resulting in possible 100% water restrictions for agriculture in Vyeboom, Villiersdorp, the Upper Berg river and parts of the Southern Cape, amongst others. These figure would be revised in November.
"The situation is pretty dire. We would need at least two years of good rains to get out of the red," he added.
Van der Merwe said that a "miracle" had occurred in 2005, when the Theewaterskloof Dam water level had risen from 28% to over 70% in a matter of weeks.
"These floods came with terrible infrastructural damage, but I guess having water is better than having nothing."
The problem was that climate change was expected to cause more extreme weather patterns, resulting in more droughts, floods and fires.
The average temperature in the Western Cape had increased by at least one degree Celsius over the past fifty years, and there had been a shift in rainfall patterns, with the region receiving less rainfall from May to October and more between October to December, according to Van der Merwe.
He said that farmers, especially in the horticultural sector, had made major strides in improving water use efficiency by employing new technologies and fine-tuning production practices.
Government, however, needed to create policies that were more agri- and water-friendly.
"Government has announced various interventions to address the current and looming water shortages, ranging from desalination of seawater to rainwater harvesting and the expansion of the Clanwilliam Dam. The amount of money allocated to water infrastructure maintenance and development is, in contrast, shrinking, and plans seem to remain [just] talk."
On the other hand, the 'Use it or lose it policy' had resulted in farmers using all their water out of fear of losing it, instead of saving some for a dry day.
Water management boards and water user associations were also eager to implement disaster management plans, but had to wait on government for approval.
"Government needs to get rid of the time-consuming red tape that is preventing farmers from expanding their water infrastructure such as dams, weirs and channels," Van der Merwe said.