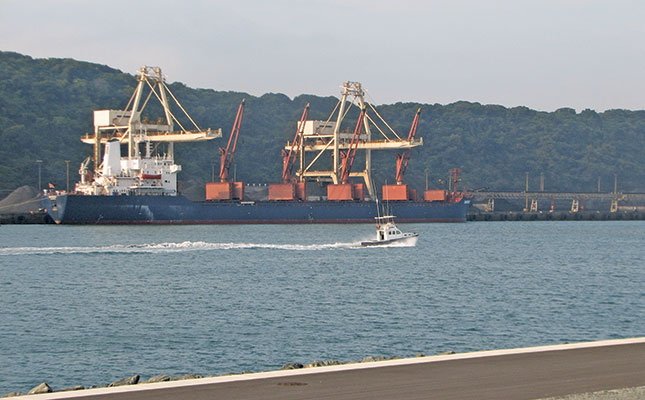 In an analysis conducted by German logistics service Container xChange, it was found that Container Availability Index (CAx) values across the globe were increasing, indicating that more containers were becoming available.
The CAx is a tool that enables container logistics businesses to monitor the import and export movement of full containers around major ports.
While shipping rates were still high, prices were expected to decrease as these empty containers started piling up.
Justin Chadwick, CEO of the Citrus Growers' Association of Southern Africa (CGA), said that at the Fruit Logistica fresh produce expo held recently in Berlin, conversations had been dominated by the unprecedented shipping costs for 2022.
"There were a lot of complaints of the arrogance shown by shipping-line management; that they're charging what they want because they can, and not because they should," he said.
"The reason they can is because of the shortage of containers, with congestion at many ports around the world. But congestion is easing, and many new ships and containers are being built."
Chadwick predicted a fall from grace for shipping companies as containers became more readily available.
"There'll be an oversupply [of containers], and shipping lines will be trying to attract cargo. Freight rates could tumble and their profits could become losses. Shipping-line owners or representatives of shareholders need to take cognisance of this unfolding story, and think carefully about incentivising management to chase short-term profits at the cost of long-term sustainability."
Container xChange reported that the ports of Durban in South Africa, Antwerp in Belgium, and Chennai in India, among others, had all registered an increase in container availability over the past few weeks. Chennai, for example, had also registered a 16% drop in container rates between January and April 2022. Container xChange predicted that rates at other major ports would follow suit.
Chadwick said these price decreases would be welcomed, as most exporters would not survive at present freight rates.
"But those who are in it for the long haul find ways to survive, which will probably exclude those who are the cause of the problem."