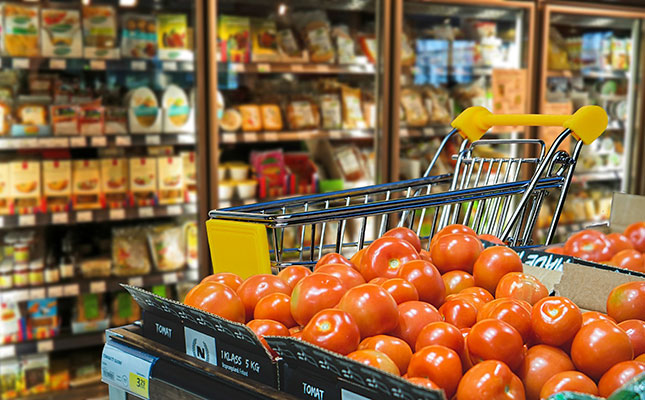 South Africa's annual consumer price inflation rose to a seven-month high in October, largely driven by rising food and non-alcoholic beverage prices, according to the latest Consumer Price index (CPI) report that was recently released by Statistics South Africa (Stats SA).
The CPI measures monthly changes in prices for a range of consumer products, which in turn indicates the rate of inflation.
READ Moody's downgrade won't affect restructure, says Land Bank
"Prices in the food and non-alcoholic beverages category jumped 1,4% on average between September and October, leading to a 5,4% annual increase. This is the biggest annual rise for this category since September 2017, when the country was emerging out of drought," said Patrick Kelly, Stats SA's chief director for price statistics.
He added that all food categories recorded above headline increases in October, with the exception of bread and grains, which registered an increase on par with the headline rate (3,3%).
"Large annual price increases were recorded for fruit (13,9%); oils and fats (9,7%); sugar, sweets and desserts (9,7%); [as well as] milk, eggs and cheese (6,5%). In most of these cases, there has been large increases in their producer prices over the past few months," said Kelly.
READ Cele vows to take action against stock theft syndicates
Tea was the main driver behind the rise in hot beverage prices, with black tea prices rising 3,9% compared with September.
According to Reza Hendrickse, portfolio manager at PPS Investments, inflation was expected to rise moderately going forward.
"The lower oil price and stronger rand in recent months have contributed to lower inflation, but weak economic growth has also kept a lid on inflationary pressure," Hendrickse explained.
Nedbank's group economic unit expected inflation to remain at about 3% for the remainder of 2020, and below the South African Reserve Bank's (SARB) 4,5% target for at least a year.
"This benign inflation outlook, together with a poor growth outlook, would ordinarily mean more [interest] rate easing, but this is unlikely to be the case as the [SARB] has probably stimulated the economy enough with the series of rate cuts earlier this year. For this reason, we believe that the repo rate will remain unchanged for much of 2021," Nedbank said in a statement.