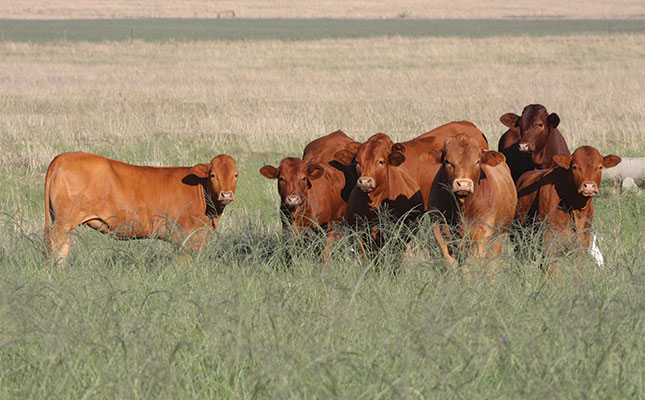 The inflation rate for February was 4%, which was the first time since March 2015 that inflation reached this level.
Food inflation also declined during the period under review. The price of food and non-alcoholic drinks had increased 3,9% since February 2017, while that of red meat rose 11,4% year-on-year. It was, nevertheless, lower than the 15,6% meat price inflation recorded in September 2017.
According to agricultural economist Dr Johan Willemse,  red meat had effectively traded flat since March/April 2017.
Large-scale slaughterings and livestock sales following the drought in the summer rainfall regions had come to an end, and producers had started rebuilding their herds.
"However, the drought in the Northern Cape, central Karoo and Western Cape continues to have an effect on the red meat industry. Large-scale slaughterings are still taking place as producers find it increasingly hard to buy animal feed because of their deteriorating financial capacity," he said.
Vast areas of the Northern Cape were still affected by extreme drought conditions. In areas such as Pofadder, Williston and Calvinia, good rainfall was last recorded about six or seven years ago, according to the Red Meat Producers' Organisation vice-chairperson, James Faber.
He said red meat producer prices had declined markedly since December 2017. Grade A beef carcasses that sold for about R49,50/kg in December 2017, hovered at R46,50/ kg in March.
Weaner prices that were up to R42/kg in December were currently selling at about R34/ kg.
According to Faber, red meat had become a niche product in South Africa. This situation could only be changed if South Africa's economy grew by at least 3%.
"Without a 3% GDP growth rate, it is highly unlikely that the consumer will have enough money to buy red meat," he said.
"The latest VAT increase [has placed] additional pressure on buyers of our product."