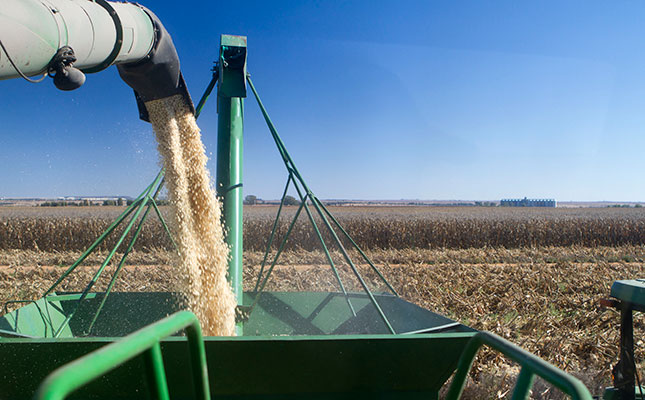 Despite South Africa exporting substantial volumes of maize, ending stocks as a proportion of local usage are projected to remain above 20% for both the 2021/22 and 2022/23 seasons. As a result, local maize would continue to trade at export parity levels in 2022. This was according to Johan Strauss, lecturer in agricultural economics at the University of the Free State.
READ How to start farming with R1 million
"The world is in the middle of a food scarcity period, with the Food and Agriculture Organization of the UN's Food Price Index at its highest since 2011. Ending stocks of coarse grains, which include maize, declined significantly from last year; this supported international prices."
Moreover, according to Strauss, the general consensus among economists was that the rand would continue to weaken against the US dollar in 2022, which meant higher rand prices for exports.
The combination of these two factors would benefit local maize prices in 2022, even with another projected harvest of more than 15 million tons in 2022/23, due to forecasts of favourable weather conditions during this period.
Constraints on profit margins
However, despite the favourable grain and oilseed prices foreseen for 2022, this did not necessarily translate into favourable profit margins, due to factors such as supply chain constraints and large increases in fuel prices. Input costs for grain and oilseed producers had also seen record price increases.
Wherever possible, therefore, producers needed to micromanage every aspect of the production process to save costs, without sacrificing output, Strauss said.
Ryk Pretorius, a grain farmer near Ermelo, agreed that producers faced a challenging 2022/23 season, with significant input and production costs.This meant they would have to realise above-average income just to break even.
"For example, some fertiliser prices increased by as much as 300%, which means that farmers in our area have to generate R2 500/ha more just to break even.
The situation is made even worse by the shortage of inputs and spare parts, and this is expected to continue well into 2022. The high cost of production will invariably call for meticulous planning this year. There's simply no margin for error," Pretorius said.
Wheat
Wheat was the only grain imported by South Africa in significant quantities. In 2016, global ending stocks of wheat as a proportion of wheat consumption stood at around 80%.
In other words, every wheat farmer worldwide could have stopped planting the commodity for a year, and there would still have been enough for most of the world's wheat needs, Strauss said.
However, this picture had changed drastically, with an ending stock-to-usage ratio of just over 30% in 2021. This had led to substantial increases in global prices during recent months.
"SAFEX wheat prices in the fourth quarter of 2021 were below import parity, but expectations are that wheat prices will trend higher in 2022. Because of the expected La Niña weather system [forecast for] 2022, normal yields are foreseen. The South African grain industry, in particular wheat, is at the mercy of global market forces, and a 'fair' price level for South African wheat will continue to be a bone of contention in 2022," said Strauss.
Sunflower and canola
Current shortages of palm oil were resulting in price increases for all plant-based oils, including sunflower. At the end of 2021, local sunflower prices were at export parity levels, and prices could reach even higher levels in 2022.
READ Understanding the role of the Maize Trust
High input prices could favour increased production, since sunflower production required less fertiliser than, for example, maize, Strauss said.
"However, the limited seed supply in the country will play a decisive role in curbing substantial increases in the hectares planted to sunflower in 2022.
"An oversupply for the 2022/23 season is therefore not expected, and sunflower supply would more or less remain equal to demand. Favourable weather conditions, as forecast, should ensure an average yield."
At the same time, according to Jose de Kock, a grain producer near Napier and chairperson of Grain SA's Wintergrain Working Group, the increase in the number of hectares planted to canola in the winter grain production region of South Africa could mean a decline in barley production in 2022.
He said the sentiment towards barley at the time of going to print was quite negative, mainly because of the past two years' unfavourable weather conditions and the drought in 2019.
"The impact of the ban on liquor during the COVID-19 pandemic also had a significantly negative impact on barley production.
"Risk management is paramount for grain producers, and currently the risks associated with barley production are significantly higher than for wheat and canola," De Kock added.