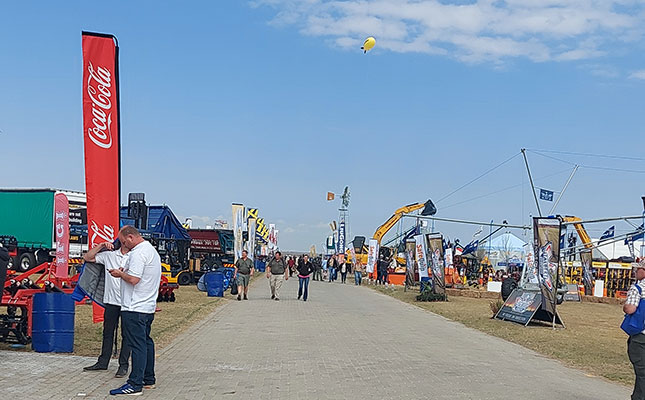 "The large number of visitors and first-rate exhibitions again proved the value of [the event]. Although the final statistics about the extent of the business that was done will only be finalised in a month or two, exhibitors have indicated that business went extraordinarily well.
"After a two-year absence from the international agricultural calendar, Nampo Harvest Day, the biggest agricultural show in the Southern Hemisphere, made a mighty comeback indeed," he said.
According to Derek Mathews, Grain SA's chairperson, the event's core objective was to create a platform for producers and suppliers to interact.
This goal was attained extremely successfully this year, without any negative feedback at all, he said.
"It was also very heartening that the Minister of Agriculture, Land Reform and Rural Development, Thoko Didiza, spent an entire day with us. This means that she recognises Nampo as a premier world-class agricultural event.
"A host of other policy-makers and decision-takers also attended Nampo, underpinning the importance of [the event]. Despite the earlier uncertainty about whether we would be able to present Nampo this year, the Grain SA team succeeded in organising an outstanding event," Mathews added.
Pieter Taljaard, CEO of Grain SA, told Farmer's Weekly on the first day of the event that he expected business to be good, and said the South African agriculture sector was "hungry for business".
He subsequently ascribed the success of this year's Nampo to, among other factors, good commodity prices and increased export opportunities for grains such as canola, soya bean and barley.
"Producers did not have an opportunity to evaluate and compare products at a central location during the past two years, and that, in my opinion, played an important role in the excellent business that was done this year," Taljaard added.