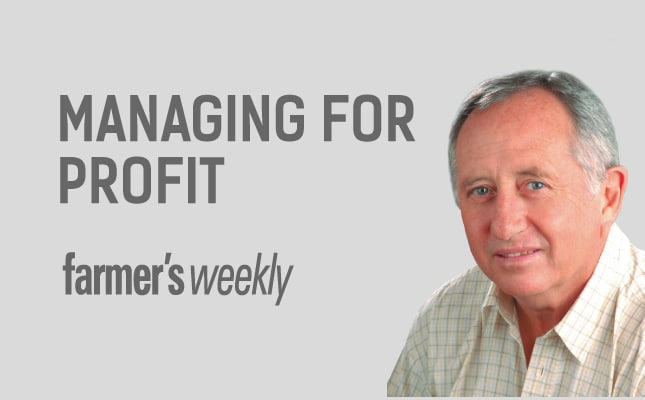 One of our workshop mechanics had a gift. I was astounded when he listened to my car and told me there was a burnt valve on cylinder three or five. I'd never noticed any loss of power, but when we checked, there it was, exactly as he said.
There were stories about Joseph (not his real name) diagnosing faults from the seat of a tractor that the regular driver had never picked up. Regardless of the machine, he always had a picture in his mind of the moving parts and their linkages with the auto-electrics and fuel system.
He was nicknamed 'No-Comeback' Joe, and as well as his mechanical genius he was a delightful personality; he was always ready with a joke, a smile, and a willingness to help.
His wife ran the preschool and his youngest child was a playmate of my sons. So when the time came for our long-serving workshop foreman to retire, it was a no-brainer; I appointed Joseph.
It was a popular decision, but a disaster.
A bad fit
I was shocked to find Joseph incapable of systematic and logical scheduling and allocation of workshop jobs. His ordering of spares soon had the stockroom congested with unnecessary parts. Worst of all, the new position went to his head.
His courteous demeanour declined, he became curt and rude and constantly interfered in the jobs of his mechanics.
Inevitably, the servicing of tractors and implements for the coming season started falling behind, and we were forced to call in help from the agents. I watched these developments with alarm, discussed them with Joseph and offered assistance, but got no positive response from him.
I began to realise that I had made a horrible mistake, and suggested that he go back to the bench. He was aghast; the loss of esteem was too much for him to bear. Without any goodbyes, he loaded up his family and left.
Untrained for the job
I had been guilty of one of management's classic mistakes: assuming intuitively that a technically skilled person with personal charm and warmth would be capable of handling the infinitely more complex job of a manager.
It was a mistake that cost us dearly. We lost a great employee, we damaged his self-image, and we placed his marriage at risk.
I realised that while Joseph had been a failure in his new job, the far greater failure had been mine.
I'd been responsible, after all; I had placed him in a job that required a totally different set of skills, and had taken no steps to prepare him for it.
It was a painful lesson, so with the guidance of a professional HR consultant we took a number of steps to make sure this sort of thing didn't happen again:
We established an annual professional succession planning process, which identified a potential successor for every single supervisory and management job in the company.
We appointed a committee comprising the HR consultant, the company's personnel officer, the direct boss of the employee concerned, and a carefully selected employee who knew the person under consideration on a personal level. After some coaching from the HR consultant, they set to work.
They identified the employees in each department who had the capacity to move up the ranks, either to fill their bosses' jobs or more senior positions elsewhere in the business.
They identified the steps necessary to prepare these employees for the next job up the line. These were, for example, attendance of a relevant short course; travel to visit similar enterprises elsewhere; a temporary appointment to stand in for their boss while they were on leave or long-term study leave.
They discussed the proposed development plan with the employee directly and gained agreement.
They provided quarterly updates to monitor progress or amend plans when necessary.
Proven again and again
This process has run for decades and had stood the test of time. Not once has there been a repeat case of a problem similar to that which affected Joseph.
This approach was soon shown to have another advantage: it unearthed talent in the company that we never knew we had.
Make the move. Get your own staff succession planning and development process working. Don't wing it the way I did.
Peter Hughes is a business and management consultant.