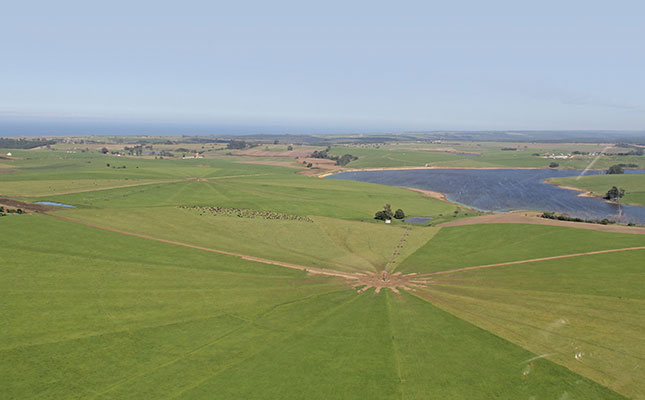 Almost 900 farms will be advertised by the Department of Agriculture, Land Reform and Rural Development (agriculture department) for release to the public.
This announcement was made by the minister of agriculture, Thoko Didiza, during a media briefing on Thursday, 1 October, in which she outlined the criteria and processes members of the public should follow to acquire available state land.
READ Community farm's drive and discipline rewarded at last
According to Didiza, government would issue advertisement notices for 896 farms encompassing 700 000ha of underutilised or vacant state land, across all provinces except the Western Cape and Gauteng.
These notices would be advertised in local, district and provincial newspapers, as well as on websites and local radio stations. Application forms would be made available from the department's district and provincial offices.
READ New irrigation systems: making do with less
She said the land would be available on 30-year lease agreements with the option to buy.
"This form of leasehold places certain obligations to the state as the lessor and the beneficiaries as the lessees."
Didiza explained that the lease agreements for these farms would not be transferrable, and lessors would also not be able to sublet the land.
She added that beneficiaries would have to manage, maintain and keep records of the assets received from government.
READ Agriculture a vital part of the solution to land degradation
In addition, they would also be responsible for the management and maintenance of the farm, and would also have to undergo a compulsory training programme.
"Failure to comply with any of the contractual obligations could result in the termination of the lease agreement," she said.
Responding to the announcement, Wandile Sihlobo, chief economist at Agbiz, said that this was "a good move" by the department.
He added, however, that it was "unfortunate" that there will be no transfer of title deeds.
"As long as we still have a non-tradeable lease, the financing of these farms and keeping the farms productive will remain a challenge," he said.
READ Investing in financial markets
Didiza also revealed that a land inquiry process would be on-going on state land already occupied without formal approval of the department.
"[It] will assess farms that have been acquired through the Proactive Land Acquisition Strategy (PLAS) programme, [as well as] investigate and determine how individuals and communities gained access to the land they were currently occupying."
She added that the inquiry would also look at how the land was utilised, and whether this was in accordance with agricultural practices for the area.
Since February, the department had already released 135 117ha of land to 275 farmers, with women receiving 160 farms, young people 114, and people with disabilities receiving one farm.