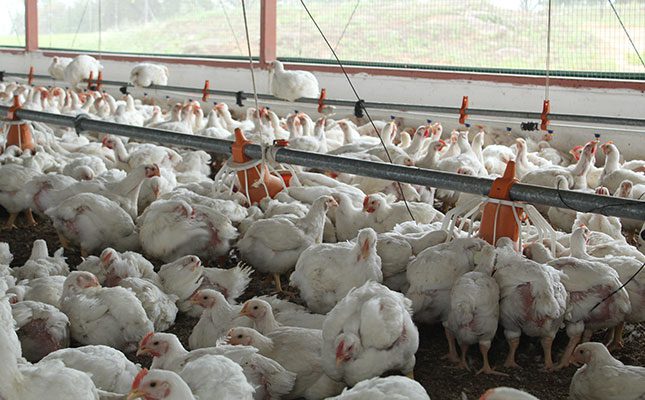 Dr Abongile Balarane, general manager of the South African Poultry Association's (SAPA) Egg Organisation, said that layer producers were already under financial pressure because of soaring input costs and load-shedding, with the electricity hike exacerbating the situation.
He pointed out that variable costs to produce an egg had increased between 70% and 80%, and had forced many producers, particularly small-scale producers, and some packing stations, out of the industry.
Balarane said that the entire value chain was affected. At primary egg production level, for instance, day-old pullets were expected to decline by as much as 35%, and point of lay hens by 11%.
Izaak Breitenbach, general manager of SAPA's Broiler Organisation, said that the broiler industry was also under severe pressure because of high feed costs and load-shedding, which was having a negative impact on abattoirs and had caused producers to sit with birds for longer.
"The industry is losing 75c/kg because of load-shedding," he said.
While the tariff hike would increase production costs, he said that the biggest problem was that it would also increase the cost of feed production, which would result in even higher feed prices.
Johann Kotze, CEO of the South African Pork Producers' Association, confirmed that pork producers would also be negatively impacted by the price hike, but that the situation would be worse for feed processors and players higher up in the value chain, who were heavily dependent on the cold chain.
"The problem is that South African consumers are under severe pressure, and they also have to pay more for electricity leaving them with even less [disposable] income. They won't be able to absorb the increased production costs in the value chain, but farmers [won't] be able to do so [either] as they are also under extreme financial pressure."