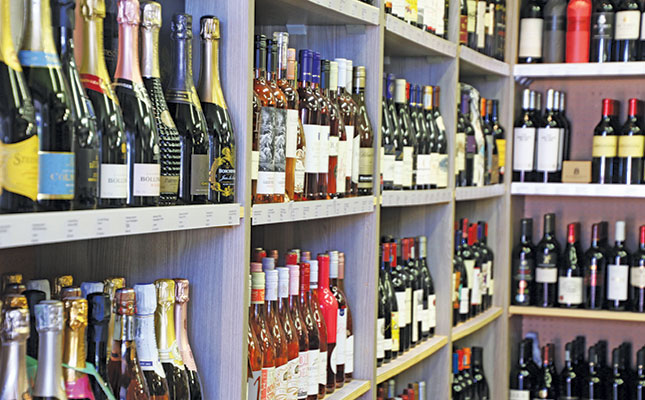 South Africa is currently faced with a wine glut of 289 million litres, due to the ban on the sale of liquor during the lockdown period to contain the COVID-19 pandemic.
This figure was revealed by Rico Basson, managing director of Vinpro, during a webinar hosted by Landbouweekblad and Standard Bank in which various speakers outlined the road to recovery for the wine industry.
READ Wine glut threatens industry's sustainability
Basson said projections for 2020 showed that about 96 million litres less wine would be sold by the end of December than during the comparative period last year. Of this figure, 91 million litres would have accounted for domestic sales.
"This just shows the impact and importance of the various domestic and tourism channels."
With the 2020/2021 harvest three months away, cellar capacity was a major concern. Basson said the latest estimates showed that by the end of December, about 605 million litres of wine could be stored in South African cellars.
He said the industry was looking at a three-way solution to address storage capacity concerns. "One solution is to grow demand, which might mean that there is [discounting in] some of the categories."
However, Basson warned that producers should guard against drastic price reductions of as much as 30%.
Phillip Retief, CEO of Van Loveren Vineyards, echoed Basson's sentiment, saying that lowering prices to address the large volume of wine on the market would only prolong the recovery of the industry.
READ Agriculture: shining light or fading star?
The second solution being considered was turning unsold wine into hand sanitiser. Caroline Snyman, Distell's leader of marketing management and innovation, pointed out that although the industry had the capacity to turn surplus wine into alcohol that could be used to manufacture hand sanitiser, the resultant product would be three times more expensive than other cheaper sources.
"The only way for us to get it right is to work in partnership with government on a distilling subsidy that will have to be around R30/ℓ, and that is just to remain competitive."
The third solution would be for the industry to turn a proportion of the crop into grape juice concentrate, Basson said.