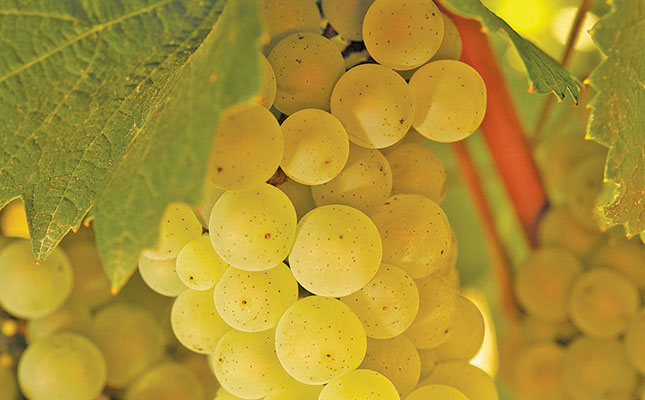 Due to the ban on wine sales during the national lockdown to contain the COVID-19 pandemic, the South African wine industry has been left with an unprecedented oversupply of wine.
The South African wine industry is sitting with between 250 million and 300 million litres of "uncontracted wine", which is almost equal to the volume of wine sold on the local market every year, according to Vinpro and the South African Wine Industry Information and Systems (SAWIS).
This wine glut was already having a negative impact on local and international wine prices, which had fallen 7,4% since the introduction of COVID- 19- related trade restrictions. The next season's wine grape harvest was due to start in about four months, with early indications pointing to a normal harvest.
"Farms in general experienced enough cold units for uniform bud break, while soil moisture and dam water levels look better than during the previous season," said Wanda Augustyn, media and communications manager at Vinpro.
The current situation raised serious questions about where the wine should go, whether there would be enough cellar space to accommodate the new harvest, and how the new harvest would affect prices, she said.
"While large cellars might be restoring wine tanks and buying additional tanks, smaller cellars might look at opportunities to share space and improve their cellar capacity management, which could include the uprooting of vineyards that might no longer be profitable, and changes to vineyard practices to reduce production costs and manage the harvest size, without negatively affecting the wine quality."
A massive surplus
Charl du Plessis, CEO of Orange River Wine Cellars, said calling the wine surplus a "glut" was a gross understatement.
"Orange River Wine Cellars is sitting with roughly 35% more wine than we had last year this time. Our plan is to keep this year's wine until October next year, and to only make wine [using] half of next year's harvest. The other half will be used for the production of grape concentrate, which will be sold to fruit juice companies," he said.
Orange River Wine Cellars intended to also buy grapes from cellars without juicing capacity.
"The problem is that juice prices are already low because of the huge surplus, which means that transport costs might not justify some of these transactions."
Orange River Wine Cellars was, however, not encouraging producers to use management practices to reduce their harvest, as the region suffered frost damage towards the end of September that could result in the harvest being up to 20% smaller than the 2020 harvest.
Du Plessis said he expected farm-gate prices to fall up to 40% next year, so farmers in the Orange River region had to "chase volumes" to make up for this.
Carel Nel, cellar master at Boplaas wine estate, said the busines had been hit by "a double whammy" as it also had to cope with drought in the Klein Karoo.
"We have coped by [removing] marginal vineyards and only producing as much wine as we can bottle ourselves. Boplaas has also significantly diversified [its] market risks by producing high-quality port, brandy, whisky and gin."
He said that many producers had been struggling to make ends meet even before the drought and the ban on liquor sales.
"The current crisis will only accelerate the process [in which] farmers replace vineyards with higher-value produce, such as citrus and nuts."
He added that diverting grapes to the juice or brandy market was only a short-term industry solution. "It does not help to divert grapes to products for which there is no market."