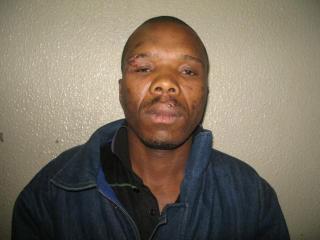 Shabalala was rearrested on 2 January after escaping from the Pietermaritzburg Magistrate's Court on 2 December by hiding under a prisoner transport vehicle.
SAPS spokesperson Captain Thulani Zwane said Shabalala was picked up in Pietermaritzburg's Cinderella Park following a tip-off. According to The Witness, Shabalala was in possession of a "hit list of people he wanted to assassinate while he was on the run from police", when arrested.
Koos Marais of Kwanalu's security desk said the union was "delighted" with Shabalala's arrest. "We've asked to have the manner of the escape investigated," he added.
Marais said KZN experienced 10 farm murders and 45 farm attacks between 1 January 2013 and 30 November.
Robbery appeared to be the motive in most cases and perpetrators invariably gained easy access to the farm homesteads. "There appeared to be no visible signs of defence structures on the properties," said Marais, noting that Kwanalu has long encouraged the province's farming community to implement effective security measures.
Twitter: @PhillipsLM