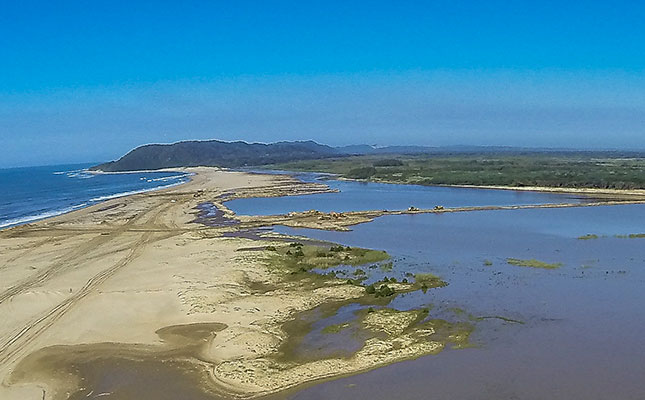 As at 30 May, 1,29 million m3 of the projected 1,363 million m3 of dredge spoil that had separated KwaZulu-Natal's Mfolozi River from the adjacent Lake St Lucia Estuary for decades had been removed and flushed to sea.
Lake St Lucia lies within the World Heritage Site iSimangaliso Wetland Park (iSimangaliso) and efforts to restore the natural ecological processes of the estuarine system by relinking the river and estuary began in January 2016 at the height of the drought that crippled much of South Africa.
"The [R63 million] rehabilitation project comprises the removal of dredge spoil that was artificially placed in the Mfolozi River course by conservation authorities at the time to protect the estuary from what were believed to be damaging effects of the canalisation of the Mfolozi River and the draining of the uMfolozi floodplain for some 9 100 hectares of sugarcane farming," said a statement by iSimangaliso.
"The area being removed was shown to be the most important portion of the dredge spoil island to remove. Removing the eastern area of the dredge spoil will help to reinstate the hydrodynamic processes and allow a much more natural mouth dynamic to Lake St Lucia," said estuarine ecologist, Nicolette Forbes.
"Lake St Lucia Estuary's lifeblood has been returned and this puts the system in a good position as we move into the naturally dry winter months where we can expect water levels to reduce through evaporation," said iSimangaliso CEO Andrew Zaloumis.
iSimangaliso expects the dredge spoil removal operation to be completed in early July this year.