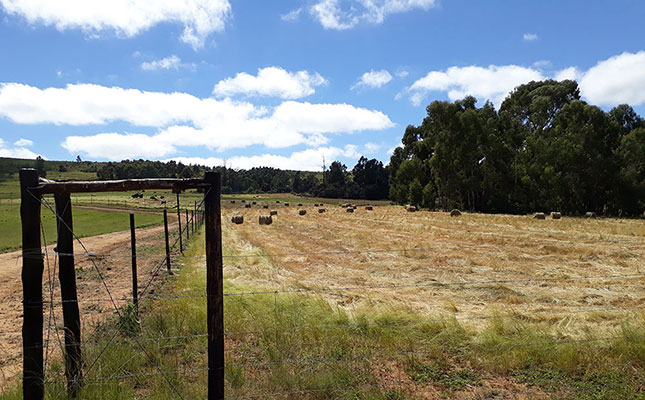 The 278 parcels of land mentioned by Deputy President David Mabuza during follow-up questions in a National Council of Provinces session in Parliament on Wednesday were intended for restitution purposes, not redistribution.
Specialist media liaison officer in the Presidency Sam Bopape confirmed that the figure cited by Mabuza referred to land that was ready and available for restitution purposes as determined by claims submitted to the Land Claims Commission.
He said this figure also included the 100 parcels that Public Works Minister Patricia de Lille had released for restitution purposes.
Those parcels were mentioned in a statement issued last month following a second meeting of the Inter-Ministerial Committee on Land Reform (IMC), of which Mabuza is chairperson.
"In this regard, the [committee] noted the speedy response by the Department of Public Works and Infrastructure in releasing 100 parcels of land for land restitution purposes," the statement said.
The remaining parcels of land were at the stage where land-use studies were being finalised, including land identified for human settlements, he said.
"The IMC will make a report to Cabinet in this regard."
Bopape told Farmer's Weekly there was a significant difference between restitution and redistribution, both of which formed part of the land reform process.
"There are 278 parcels of land that are now available and ready to be given to claimants, but the date will be determined later," he said.
Bopape said what was also important was Mabuza's reply about post-settlement support.
"We must work together with municipalities and relevant government departments to make sure that the land that is restituted does not lie fallow," he said.
Agri SA policy head for land, Annelize Crosby, said if these parcels were actually intended for restitution and not redistribution, it opened up a whole new set of questions.
"Why are these parcels only being transferred now and were they being held in the Agricultural Land Holdings account?"
She also queried whether these were parcels that had been claimed directly by beneficiaries or whether these were alternative pieces of state-owned land that would be offered to beneficiaries as opposed to the actual piece of land on which their claims were based.
Earlier media reports referred to the parcels, which were thought to comprise an area of 1,5 million hectares, as being made available for redistribution.