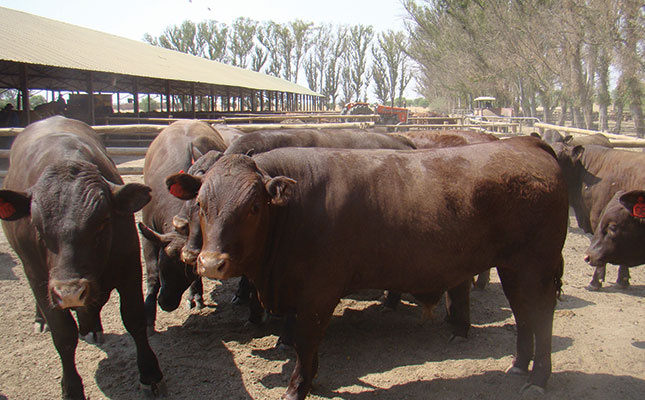 The producer prices of beef, mutton and lamb are expected to move sideways in 2022, unless the industry increases exports.
According to Gerhard Schutte, CEO of the South African Red Meat Producers' Organisation, South Africa currently exported 4% of its beef production, 1% of its mutton and lamb, and less than 1% of live small-stock for slaughter.
"South Africa's red meat producers are in an ideal position, given that local red meat trades for considerably less than the global prices. This creates ideal opportunities for exports. While only [4%] of South African beef is exported, there's scope to push it up to 20%.
"Over time, the exporting of live sheep can also be pushed up to 5% of local production. In 2021, we exported beef to 33 countries, including China, Jordan and Norway, while mutton and lamb were exported to the United Arab Emirates and Hong Kong," he said.
High local demand
Cattle producers would continue to gain from the high local demand for beef and the fact that 42 brand names for local beef products had been registered in the country so far. Schutte said that two of the most significant challenges for the coming year would be regaining South Africa's foot-and-mouth disease-free status, and implementing a national traceability system.
"Another challenge is the finalisation of protocols to export live animals for slaughter to the Middle East. The shortage of vaccines from Onderstepoort Biological Products also needs to be addressed as a matter of urgency in 2022.
"Livestock losses due to predation and stock theft are bound to remain a serious threat to the industry, while the ever-increasing prices of inputs will have to be managed very carefully. We'll also need to look at the industry's water and carbon footprints.
"[In addition,] wildfires had a devastating impact on red meat production in 2021. The prevention and management of fires must be high on the agenda for 2022."
According to Schutte, red meat producers would have to manage natural resources carefully in an effort to mitigate high input prices, such as those of fuel.
Grain prices would remain high, and strategic feed reserves needed to be considered. Schutte cautioned producers not to "skimp on licks, supplemental feed and vaccinations, despite the high prices. This was important to ensure top production outcomes".
He added that farming debt needed to be avoided as far as possible in 2022 because of the increase in interest rates.
According to Nick Serfontein, a Bonsmara stud breeder and butcher near Edenville in the Free State, the red meat industry, and beef in particular, had found itself in an ideal position, and this was likely to continue in 2022.
"At the end of 2021, weaner prices exceeded R40/kg, even reaching as high as R45/kg. Breeding animal prices shot through the roof, as the country is in a herd-rebuilding phase following [years of] drought.
"Game farmers are also increasingly converting to beef production [or] diversifying their businesses to include a cattle component," he said.
Serfontein agreed that the implementation of a traceability system was one of the biggest challenges for 2022. According to him, South African beef consumers were more and more inclined to buy front quarters due to the weak economy, which reduced consumer expenditure.
He said the only way to prevent a surplus of hindquarters was to increase exports to at least 20% of the national beef supply.
"Traceability is therefore of vital importance. The private sector is well advanced with the development of a traceability system via the feedlot industry.
"We should keep in mind that 75% of South African beef is marketed via feedlots, putting the industry in an ideal position as far as traceability is concerned. I believe we'll have such a system in place by the end of 2022."