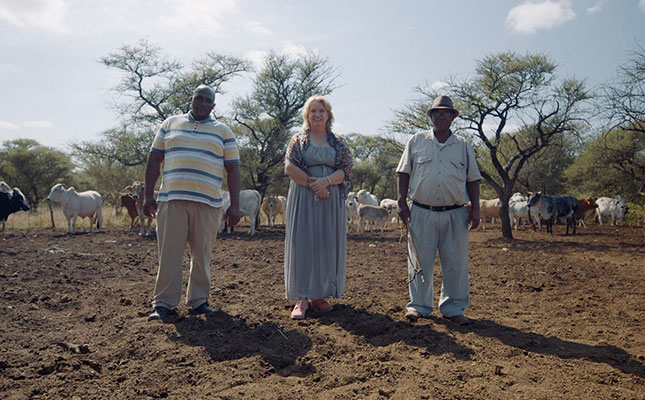 The case of an 80-year-old Limpopo farmer, David Rakgase, who recently received the title deed for the 3 000ha farm he had been leasing from government for at least 20 years, has highlighted the failures in South Africa's land administration systems.
This was according to Dr Farai Mtero, senior researcher at the University of the Western Cape's Institute for Poverty, Land and Agrarian Studies (PLAAS).\
READ SA's land price trends in the spotlight
He added that the court judgment in favour of Rakgase noted that government's failure to transfer the farm's ownership to him in accordance with the former Land Redistribution for Agricultural Development (LRAD) programme was in breach of the Constitution. Section 25(5) of the Constitution requires the broadening of access to land on an equitable basis.
According to a statement issued recently by DA MP Annette Steyn, under the former LRAD's lease-to-buy option, Rakgase was offered the opportunity to buy the land that he had been leasing from government in 2002. He accepted the offer, but then government "reneged on this commitment".
"It was only after the High Court ruled in favour of Rakgase in September 2019 that the sales agreement was finally signed for the original 2002 [purchase price] offer of R621 000. However, not all farmers will be as lucky as Rakgase to see [ownership of their currently leased] farms transferred to them before they die," she said.
READ How to keep the family business in business
Mtero explained that government's Proactive Land Acquisition Strategy (PLAS), which replaced the LRAD programme in 2006, did not transfer ownership rights, but instead offered long-term leases to land reform beneficiaries.
Therefore, there was subsequently no impetus from government to transfer land ownership, and this affected land reform farmers who had not yet achieved ownership when PLAS replaced LRAD.
"Precarious land rights and tenure insecurity continue to be a challenge in the current PLAS programme. Equitable access to land can only be fully realised when land reform beneficiaries enjoy legally secure tenure and [are] protected from arbitrary evictions. The uncertainty and precariousness create space for elite capture and other opportunistic practices where original beneficiaries of land reform are evicted from the land to make way for powerful people," he added.
Rakgase told Farmer's Weekly that he was "very happy" to finally receive the title deed to his farm. However, government's long-time failure to allow him to buy the farm, and the May 2015 lapsing of his lease agreement with government, had all significantly set back the goals he had for his livestock farming business.
"Government's actions made me very poor, but now I can finally farm with freedom. My children also want to farm and I can now leave them this land to do so into the future," he said.
The Department of Agriculture, Land Reform and Rural Development declined to respond to Farmer's Weekly's questions on the subject.