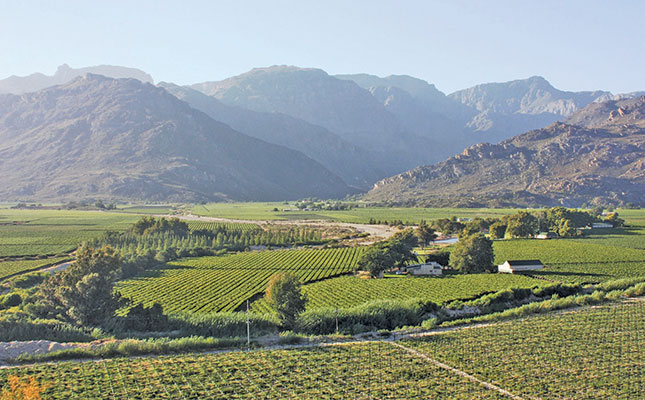 Farm prices in South Africa are currently in the process of recovery, broadly reflecting good rainfall and subsequent high crop yields, as well as general regional economic realities.
Relatively few farms were bought and sold in South Africa in 2020 due to the COVID- 19 pandemic and related lockdown restrictions. The restrictions led to several deeds offices either closing for extended periods or their staff working remotely, but with a reduced process rate.
This was according to Johann Bornman, chairperson of Agri Development Solutions.
Bornman said that data from January 2020 to January 2021 showed that the price of land in South Africa remained stable. "The transactions concluded were at low prices. We're now in a positive price correction phase, which should continue for the next 12 months or more."
Prof Ferdi Meyer, director of the Bureau for Food and Agriculture Policy (BFAP), agreed with this positive sentiment, saying that agriculture in general had had an excellent year in 2020.
"It was a perfect [combination] of good rain for summer and winter grains, good prices overall, and the positive contribution of the exchange rate," he said.
Produce that had a stellar year included maize, eggs, citrus, wheat and poultry. Land prices in these industries would reflect the positive investor sentiment, he added.
According to Meyer, the BFAP was currently finalising its projections for 2021, but all indications pointed to an all-time record harvest in terms of volume and value for summer grains and oilseeds.
Bornman said that farms between 150ha and 450ha had been the most actively traded.
"This differs from district to district and is directly related to the type of farming prevalent in a specific area."
Looking at the entire country, 53% of districts had experienced positive farm price growth during the past year, while 43% had seen negative price growth. In 2% of districts, no transactions were recorded over this period, he said.
The positive prices could generally be attributed to the good rainfall in the summer rainfall areas and the subsequent bumper crops.
"One aspect that doesn't seem to [affect] land prices is the political noise around expropriation," Bornman said. "In most cases, economic hardship was the underlying reason why people exited farming.
"In South Africa, drought conditions typically start developing in the eastern provinces (Limpopo, Mpumalanga and KwaZulu-Natal) before moving in a south-westerly direction.
"We can see land prices [increase] following the drought, [and] the subsequent recovery after good summer rainfall. Land prices in Limpopo and Mpumalanga are therefore ahead of the curve in positive recovery in relation to the western and southern parts of the country."
Large parts of the Karoo would continue to remain depressed in the near future, even after some areas received good rainfall, he added. This was because it would take time for natural grazing to recover, and farmers needed to rebuild their herds.
The Western Cape experienced positive land price growth in 64% of its districts, which included Malmesbury, Wellington, Caledon and Swellendam. The growth could be attributed to a good wheat harvest, as well as diversification of farming activities. Knysna also saw growth, albeit due to the general economic recovery of that specific area, Bornman said.
Districts in the Western Cape that saw negative land prices included Stellenbosch, Worcester and Robertson. This could be ascribed to the general economic weakness experienced over the past year.
"Negative prices stabilised late in 2020, and prices in these districts should now be in the correction phase for the next 12 months, making them good areas for exploring opportunities," Bornman said.
North West saw positive prices in 58% of districts, including Vryburg, Marikana and Coligny. The sales were mostly of farms in the 150ha to 450ha range. In contrast, districts in the western and south-western parts of the province, such as Mahikeng and Delareyville, were still struggling with the drought, which began in 2016.
"In these districts, prices are still negative, and this is a direct consequence of the drought," Bornman said.
Taking into consideration the historic climatic data for South Africa, the chances of dry conditions were higher in the first half of the current decade, while the chances of good rainfall were higher in the second half, he said.