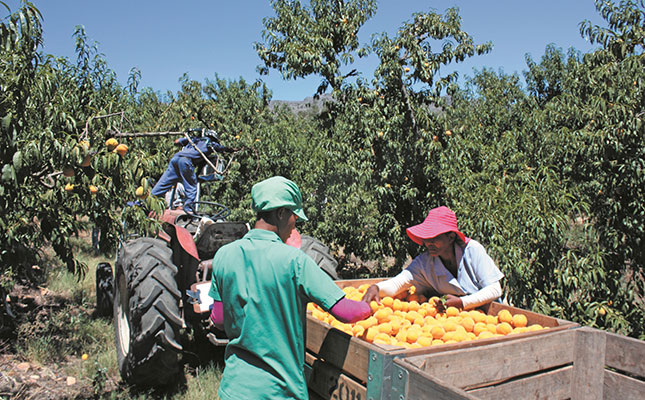 Jacques Jordaan, CEO of the Canning Fruit Producers' Association, told Farmer's Weekly that the decision came just in time as this was the last week in which tin plate could be ordered for the next season.
"If the tin plate had not been ordered, the factory might just as well have been shut now."
He said the extension bought farmers much needed time to find a viable business model or partner to help keep the canning factory in Ashton open.
He explained that Tiger Brands had decided to divest from the factory in Ashton two years ago, stating that canned fruit production no longer aligned with the company's greater brand strategy.
A consortium of 160 farmers then started negotiations with the company to acquire the factory, but negotiations reached a deadlock after the consortium struggled to secure funding due to the poor state of the local economy and high risk associated with agricultural production.
Producers were then placed in an impossible position when Tiger Brands informed them in June that they had until the end of August to raise between R200 million and R300 million in operational capital to prevent the closure of the facility, he said.
In the latest turn of events, Tiger Brands said it had reached a "compact agreement" with organised labour, employees, and members of the Canning Fruit Producers' Association that would help to keep Langeberg & Ashton Foods open for another season.
Noel Doyle, Tiger Brands' CEO, said in a statement that the flexibility, open mindedness, and good faith shown by all parties in reaching this agreement helped to "mitigate the risks associated with the deciduous fruit business" and allowed for further exploration of proposals regarding the future of Langeberg & Ashton Foods.
This would also secure the jobs of 250 permanent employees and 4 300 seasonal workers directly employed by the factory.
According to the statement, the decision was made because a significant number of parties had expressed an interest in further discussions on the possible acquisition of Langeberg & Ashton Foods.
The realisation that there was not enough time for any successful buyer to put the required preparations in place to process the upcoming 2022/23 crop further supported the decision.
Tiger Brands said it would explore all options while assessing the viability of current interest in Langeberg & Ashton Foods, and continue engagements with the relevant provincial and national government departments.
The company would also engage with potential buyers able to meet the working capital requirements of the business and the long-term commitment to ensure the sustainability of the fruit processing business.