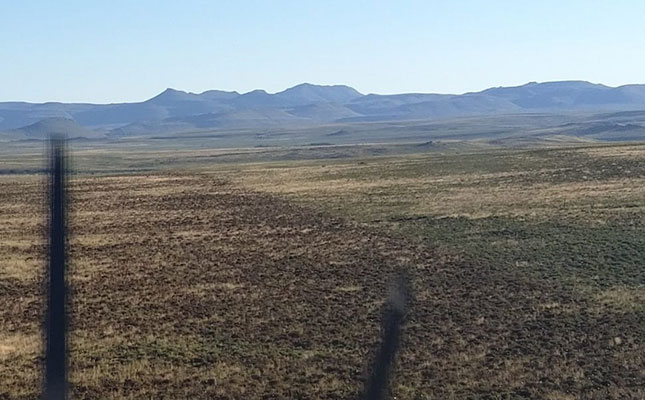 The worst of South Africa's locust season seems to be over thanks to cooler climatic conditions.
According to various reports, only Murraysburg in the Western Cape and areas surrounding Gqeberha and Sutterheim in the Eastern Cape are still fighting small, scattered swarms.
READ Brown locust infestation cause havoc in southern Namibia
Nicol Jansen, president of Agri Northern Cape, said this season's locust outbreak had proven to be even more devastating than that of the previous season, making it the worst in 25 years.
"It was the first time ever that we saw swarms measuring up to 4 000ha [in diameter], which also made it the first time ever that we needed to make use of aerial control [measures] to get the swarms under control. While highly efficient, this method of control is extremely expensive," Jansen said.
Despite the vast size of the swarms, losses were generally low thanks to ground and aerial teams being able to keep the swarms away from irrigation areas, he added.
"The losses would have been catastrophic if the locusts went into our irrigation areas. Extensive damage to the veld was reported, but the good rainy season has sped up veld recovery."
Dr Gerhard Verdoorn, operations and stewardship manager at CropLife South Africa, said the locusts managed to enter the Sundays River Valley, a major citrus-producing region, but did not cause much damage to orchards, probably because it was early in the season and "[the locusts] don't like citrus trees".
READ Know your crop pests: Locust
Jannie Strydom, CEO of Agri Western Cape, said natural veld was primarily damaged in the Western Cape, with farmers also suffering limited damage to lucerne and vegetable seed plantings.
"There are roughly 1,7 million hectares of veld in the Central Karoo, with half of [the area] being affected by the locusts to some extent. The Western Cape Department of Agriculture is in the process of estimating the damage," Strydom said.
There were, however, concerns about the upcoming season. Verdoorn said the large swarms would have laid many eggs, with the wet conditions in the Karoo being conducive to the hatching of these eggs once temperatures rose above 16˚C in September.
He added, however, that he did not expect outbreaks to be as large as those seen this year, as swarms usually tapered off from the third and fourth season in an outbreak cycle. The current cycle started in the Karoo in 2019, and developed into a serious outbreak in 2020 when rainfall increased, following a long period of drought.
"Government was not ready for this massive attack, so management started off late, which aggravated the problem, as it becomes more difficult to control locusts once they have started swarming and laying eggs.
"To prevent the same mistake, government should get its finances in order now, buy the necessary pesticides, and get management teams ready to ensure quick response next season," Jansen concluded.