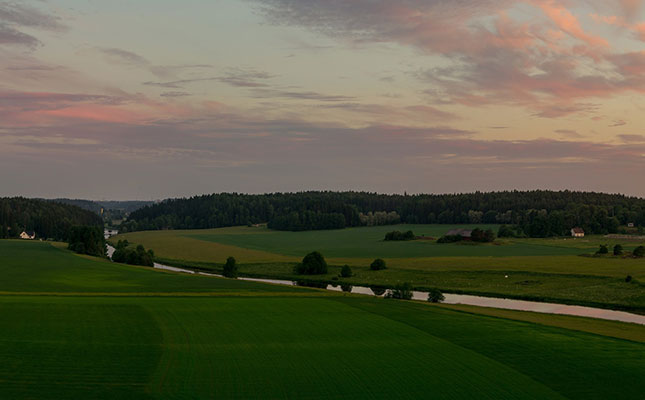 The US government's goal of using conservation land to help slow global warming by sequestering carbon in plants and the soil is being complicated by farmers reintroducing crop production on such land.
The US Department of Agriculture (USDA) said farmers were betting on profits from sky-high commodity prices, with landowners indicating that they will take 1,7 million acres (about 688 000ha) out of the country's long-term Conservation Reserve to reintroduce crop production, the Successful Farming website reported.
According to the USDA, this year's "general sign-up" for the reserve would bring the smallest area of land into the reserve since it was created in 1985.
The USDA had aimed to expand the Conservation Reserve to this year's cap of 25,5 million acres (10,3 million hectares) from its current 22,1 million acres (8,9 million hectares).
"Our conservation programmes are voluntary and, at the end of the day, producers are making market-based decisions," Agriculture Secretary Tom Vilsack said.
Every year, there was a turnover of the land included in the reserve, as long-term contracts on some land expired and new tracts of land were enrolled in the programme.
Contracts were due to expire on four million acres (1,6 million hectares) on 30 September, and the USDA said it had so far secured 2,1 million replacement acres (850 000ha) for the reserve.
High crop prices were the primary reason for the decline in new enrolments and re-enrolments, according to Pat Westhoff of the FAPRI think tank at the University of Missouri.
FERN, an international NGO dedicated to protecting forests and the rights of people who depend on them, said recently that high prices were driving farmers in the Great Plains region to plough up vital grasslands at the expense of carbon storage and biodiversity.
Some analysts have said that the Conservation Reserve Program had become "something of a working lands programme because its grasslands option protects rangeland and pasture, and the projects eligible for continuous enrolment complement farm production".
Under the Conservation Reserve Program, landowners were paid an annual rent if they agreed to leave environmentally sensitive land idle for at least 10 years.
By taking marginal land out of production, the reserve was intended to reduce soil erosion, enhance water quality, and protect wildlife habitats.
Ferd Hoefner of the National Sustainable Agriculture Coalition said the USDA seemed desperate for land as high commodity prices were certain to reduce the land in the reserve.
Last year, the USDA enrolled 5,2 million acres (2,1 million hectares) in the reserve, including 2,6 million acres (1,1 million hectares) of grasslands.