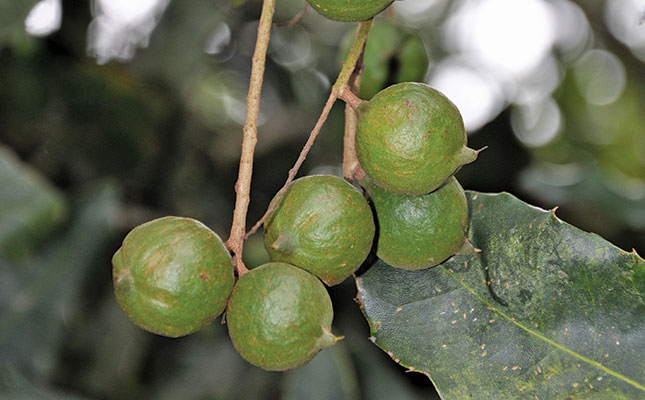 Speaking at the annual Macadamias South Africa (SAMAC) conference in White River, Mpumalanga, chairperson Pierrie Cronjé said 2022 had probably been the toughest the industry had seen in terms of the marketing of macadamia nuts.
This year the macadamia price had already fallen from the peak US$6,50/ kg (about R118/kg) for dry-nut-in-shell achieved in 2017 to around US$4/ kg (R73/ kg). This was, however, still higher than the lowest point of US$3/ kg (R55/ kg) the nuts achieved in 2012.
The expectation going forward was that prices could dip to US$3,50/kg (R64/ kg) next year. The factors playing the biggest role in the price reduction were the struggling global economy and high inflation, the expanding Chinese crop, and the stale market conditions in China as a result of COVID-19, Cronjé said.
Pieter van der Westhuizen, director of Empirestate Trading, noted that since the quality of the Chinese crop was not high, the market was being saturated with lower-quality nuts.
With the crop in China increasing as trees matured, it also meant that the traditional way of forward contracting at the start of the year would no longer happen, since the Chinese buyers would wait to see what was needed after their own crop had been harvested.
"This will have a significant impact on the cash flow of processors, and consequently on the cash flow of growers. The days of getting a big cash [injection] in March or April with the first delivery are over. Farmers need to plan for this because it will impact operations," Van der Westhuizen said.
Addressing concerns about South Africa's lack of processing capacity, Nico van Schalkwyk, group general manager of Golden Macadamias, said: "If nut-in-shell is sold to China to be cracked, we give away a lot of bargaining power in the market and we will be exporting jobs. But this seems inevitable because [we] will not be able to crack all the nuts coming in [locally]."
He said the solution possibly lay in manual cracking.
"Cracking by hand gives you a far higher prevalence of whole nuts, which fetch higher prices. This is how it is done in Vietnam, where the wages are similar to here, although their productivity is higher. A lot of jobs can be created this way."
"The South African crop has seen healthy growth over the past five years, and early indications are that it will grow from 68 000t this year to 140 000t in the next four years."
The global crop is set to grow as well, reaching 500 000t in the next five years.