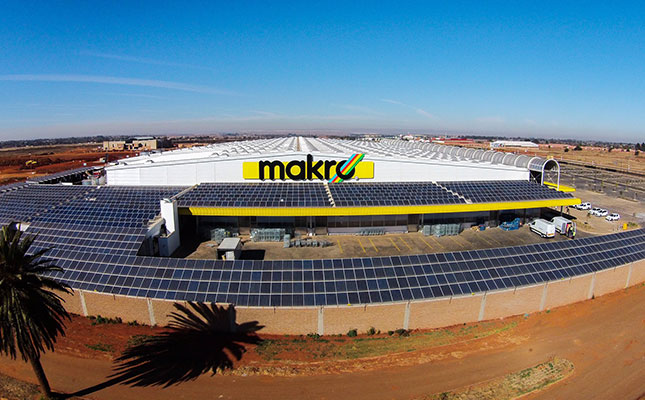 "It's estimated that the solar PV installation, which is entirely carpark mounted, will produce approximately 709 500kWs of electricity a year and account for an estimated 20% of the store's total annual energy consumption," said Makro in a statement.
This is the second solar energy installation installed at a Makro store. In April this year the roof of Makro's Carnival outlet in Brakpan, Gauteng, was fitted with enough PV panels to produce approximately 1 million kilowatts of electricity annually – or 30% of the store's total energy requirements.
"The company has been gradually greening its stores since 2010 with the aim of saving energy, reducing running costs, improving in-store environments, and improving customers' shopping experience," said Alan Walker, Makro South Africa's store development manager.